Jason Aldean's Ex-Wife, Jessica Ussery, has moved on the best way possible after all the heartbreak and drama. In case you forgot, before the "Big Green Tractor" married his current wife Brittany Kerr, his heart belonged to Jessica. Jason Aldean and Jessica Ussery were high school sweethearts and were married for twelve years before they called it quits in 2013.
The couple announced that they were separating because they were "having problems." That's pretty obvious because seven months prior, Jason Aldean was caught getting cozy with Brittany Kerr, American Idol Season 11 contestant, and former Cheerleader for the NBA's Charlotte Bobcats.
Today, Jason Aldean and Brittany Aldean are married for five years. Now this leaves us wondering what happened to Jessica Ussery. Let's find out below and get a glimpse of her married life with Aldean.
She's a Mother of Two
Jessica Ussery, born on October 18, 1979, in Georgia, USA, as Jessica Ann Ussery, shared two daughters with Aldean.
Jessica married the country music star in 2001. Two years after their marriage, Aldean and wife Jessica became first-time parents as they welcomed Keeley. In 2007, they were blessed with a second child, Kendyl.
She Had A Strong Bond with Jason Aldean Before Hitting the Skids
The high school sweethearts were extremely close before running into relationship controversy. "We're best friends," Aldean told Nashville Music Scene in February 2011. "I don't even know if you can describe it … I mean, it just doesn't work without her, you know what I mean?"
Jessica was even the one who handled Jason's finances, including other business matters. In his 2011 interview with The Boot, the country music singer admitted, "She handles all the stuff I don't want to handle."
"I'm the guy who wants to play my music and meet my fans. She picks up the phone and makes the business call. When it comes to music, she'll give me her opinion if I ask her, but that's about it. It works out pretty good."
After the divorce, Jason Aldean told People that his wife Jessica "will always be important to me because she is the mother of my children, and I know that we will both always make our daughters our number one priority."
She Gave Love Another Chance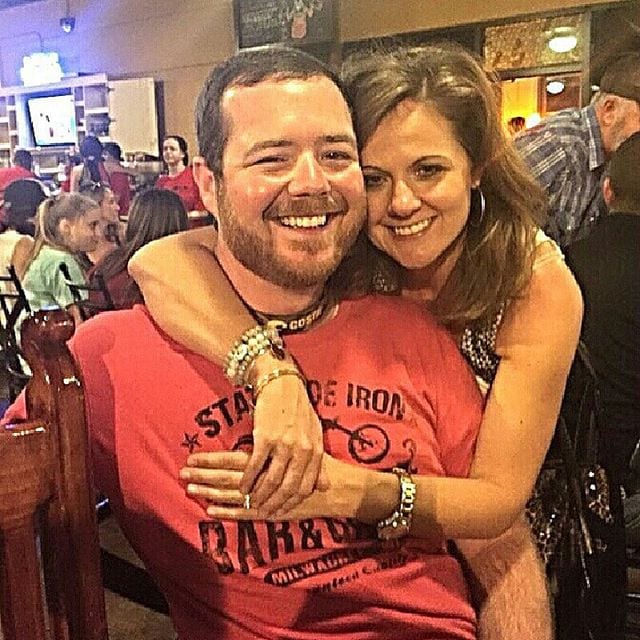 Luckily, the very public demise of her first marriage didn't stop Jessica from moving on and finding love again. On October 17, 2015, Jessica Ussery married Jake Marlin in Florida. Marlin is an electric lineman and a father of two.
Jessica has also stayed out of the spotlight and maintains a relatively private life. We wish Jessica Ussery nothing but the best as she builds a new life with Jake Marlin!
---
Jason Aldean, Jessica Ussery
---