Known as "the greatest voice in country music," the Possum has also left a prized possession besides valuable memories and heartfelt hit songs. Let's have a quick tour inside George Jones' southern mansion.
Also Called 'The Country Gold Estate'
For years, Jones and his wife Nancy built a home inside an exquisitely massive mansion in Franklin, Tennessee. This place is known as an affluent rural community situated just outside Nashville and it stands as a home for a number of country music stars.
Built in 1994, the 9,704-square-foot mansion stands on 24 acres of prime farmland, but the whole property occupied 80 acres. During the Possum's time, it has four bedrooms, seven-and-a-half bathrooms, a garage, seven cars, and a pool.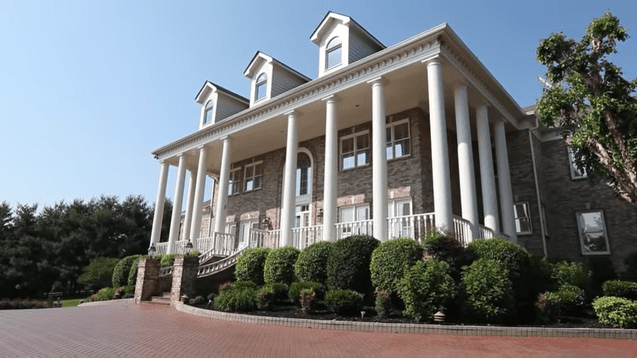 The gigantic and fascinating property lie comfortably behind a massive iron gate that's between two brick columns adorned by planters. Upon entry, you'll see a long driveway paved by bricks which will make you think of those episodes in Dallas.
The exterior of the Jones' dream home was impeccably crafted down to its last detail. Their front porch had stunning huge, white pillars that offer an unobstructed view of the whole estate and its surrounding mountain ranges. Inside, the foyer features a wide staircase with a dazzling chandelier hanging on a triple tray ceiling.
The cozy George Jones' southern mansion also had other amenities. This includes an oversized kitchen, a covered back porch, and even a private barbershop. It also has a parking space that would surely fit 11 cars and a 9-stall stable. There were also two guest houses, a large pond surrounded by trees, and 2 barns for the southern touch. All year-round, it's the perfect space for some outdoor fun.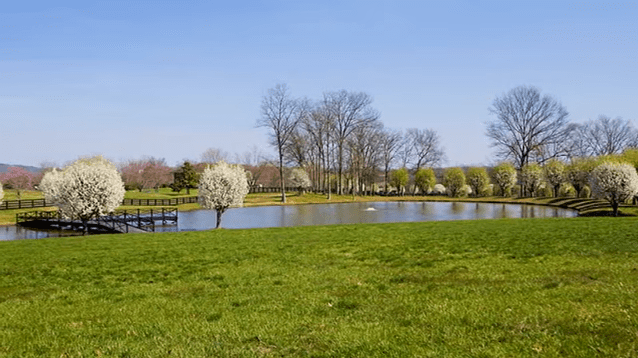 Back to the interior, aesthetic touches were also applied like the woodworks made by artisans, hand-painted walls, shining wood floors, lofty ceilings, and enormous windows to let natural light in. These and the other furnishings combined added to the home's charm.
The kitchen, living rooms, and dining area were all elegantly designed. As for the master bedroom, it boasts of heated tile flooring under the carpet. Outside, their heated pool and its spacious area make it a perfect setting to chill while stargazing or an ideal place to host parties. There's also an outdoor kitchen and an entertainment room.
This mingling of a rustic, southern concepts and modern innovations was really impressive and a tough construction work to beat.
Sold in 2015
George Jones' southern mansion was reportedly listed for $15 Million in 2011. Unfortunately, none was able to make the deal. Eventually, Jones pulled the listing after an auction where the highest bid was just for $2million. They were, at least, able to sell the 54 acres surrounding the property for $2.4 million in 2013, just prior to his passing at age 81.
Finally, in 2015, Nancy Jones was able to sell the more than 9000-square-foot mansion and the remaining 25 acres for $1.98million. They were sold to couple Nathan B. and Patricia A. Overton. But they won't have this picturesque place just for themselves. They plan to also invite their extended family to live there.
After the sale, Jones' widow opened the George Jones Museum to showcase the legend's memorabilia in Nashville. It juts a block away from Broadway. It also hosts corporate events, holiday parties, birthday parties, and other special occasions.
It was through hard work and the determined spirit of George Jones that allowed him to settle in and attain such a prized possession. Despite his turbulent battle with vices that put him in trouble, Jones fought back and won through it. Jones was also known to often host his fellow country stars in his estate.
---
---