Together for 57 years and married for 55, Dolly Parton and husband Carl Dean have maintained an extremely private relationship. Since 1964, the couple had rarely been photographed or interviewed together, which was one of the many interesting (and quite mysterious) things about their marriage, up to the point that this mystery actually led to actual rumors that Carl Dean was fiction.
Spoiler Alert: He is real. He exists. But with photos or none, it's undeniable that the couple has a very happy and content relationship. And they actually have nothing to prove to anyone. But if you're wondering how their love story started and where they are now, take that journey with us.
Together, let's take a look back at their love story chapter by chapter and discover the secret to their long-lasting love.
First Chapter: Love at First Sight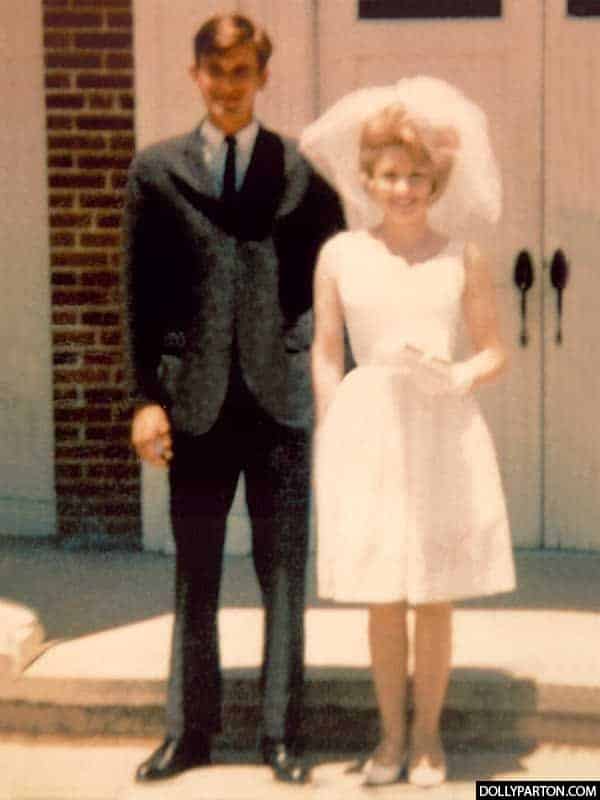 Dolly Parton is known for her many love songs that she penned herself, like "Pure & Simple" and "Say Forever You'll Be Mine." And right from the start, it seems like her love story was just as romantically written as her songs.
It was 1964, and it was Dolly Parton's first day in Music City after moving from her hometown in Sevierville, Tennessee. She was outside the Wishy Washy Laundromat in Nashville when a man driving a white Chevy pick-up truck named Carl Dean 'hollered' at her. She was 18 at the time while he was 21. He told her that she was gonna get sunburned with her revealing outfit.
As she went inside the laundromat, he followed her and picked up a conversation. He then asked her for a date, but she declined, although she did invite him to spend some time the following day while she was babysitting her nephew.
The next day he came and visited Dolly, but she didn't even let him into the house, and they just sat out on the porch. And every day that week, he came by, and they would hang out on the porch.
Until one day, her aunt got a day off, and that was the first time that the two had a chance to go somewhere else. Carl Dean did not waste his time and drove her straight to his folks' house and then introduced her to his mother and father. He knew right that moment when he first saw her that she was the one he wanted.
They dated for two years. And in an interview with People, Dolly recounted how these dates usually went. She said that as a couple, they would pull up to the drive-through window and get their food from McDonald's. Dolly noted that Dean only went to places where he could be comfortable.
And on May 30, 1996, the couple decided to tie the knot despite Dolly's record label, Monument, asking her to wait for a year for the sake of her career. They were worried that getting married that early would get in the way of her career, but in true Southern fashion, Dolly responded that she didn't want to wait.
They wed in a private ceremony in a little Baptist church in Ringgold, Georgia, so that Tennessee papers couldn't make headlines from it. Dolly's mom, Avie Lee, made her a little white dress and got her a little bouquet and a little Bible. She didn't want to get married in a courthouse because she wouldn't feel like she married at all. So, they went and found a church in the town where the Pastor named Pastor Don Duvall declared them husband-and-wife with Dolly's mom and the Pastor's wife as witnesses. Then the couple had their pictures on the steps right outside the church.
Who is Dolly Parton's husband, Carl Thomas Dean?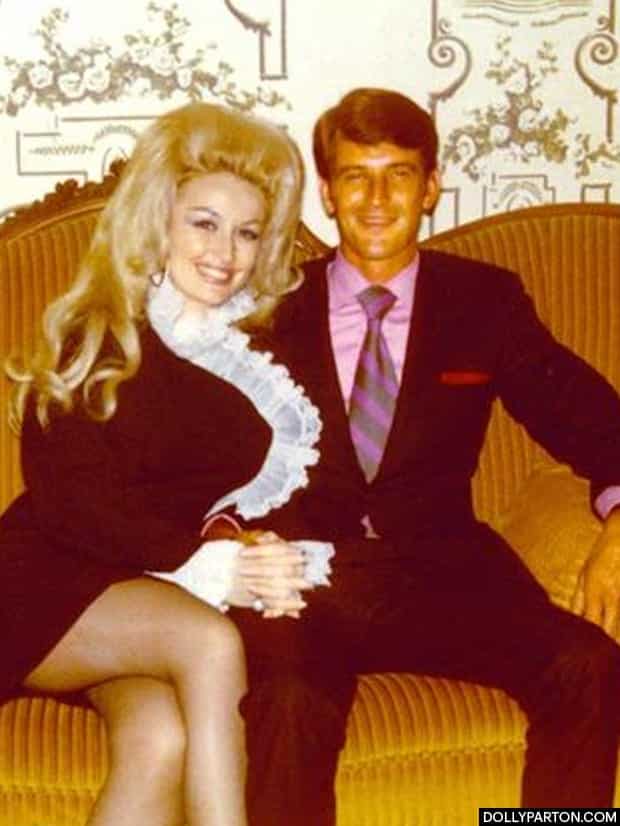 Carl Thomas Dean was born on July 20, 1942 in Nashville, Tennessee, to parents Edgar Henry Dean and Virginia Bates. There was not much information about his childhood and his background except that in his early twenties, he ran an asphalt-laying company.
But more than being known as the husband of the famed country singer Dolly Parton whom he married at 23, he was most famous for being not famous. He never banked on or cashed upon Dolly's popularity. In fact, Dolly and Dean were exact opposites. Unlike Dolly, he liked to stay at home and remain out of the camera's crosshairs and the noise of the media.
During the course of their 55-year marriage, he hadn't been into any of her shows as he was nervous that Dolly would mess up. And there were only two moments that he actually appeared with Dolly. The first one was in 1966 when they walked their first and also their last red carpet together. Dolly won her first songwriting award then at 20 for "Pull It Off Until Tomorrow," which was recorded by Bill Phillips. The song won 'Song of the Year' at the BMI Awards.
They attended the award ceremony and the dinner. When they were driving home that night, she remembered Dean telling her that he loved her and he was happy for her but pleaded with her never to ask him to anything like it again.
And the second was in 1969 when he made a very rare appearance on the cover of Dolly's fourth album titled "My Blue Ridge Mountain Boy."
But he did appear as inspiration in many Dolly Parton songs, especially her 2016 album "Pure and Simple" and her 1973 hit "Jolene."
Second Chapter: Marriage, Family, and the Secret to a Long-lasting Love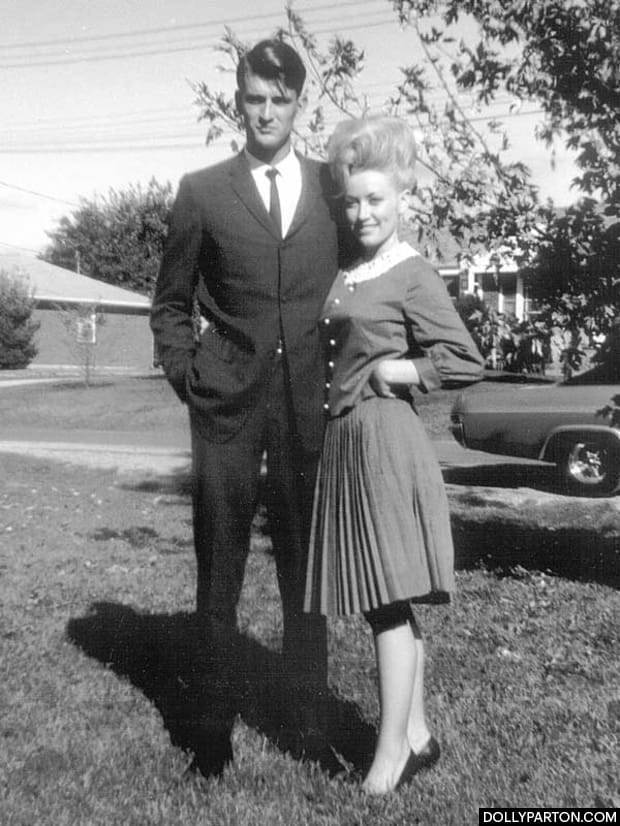 The late 1960s marked the start of Dolly's rise-to-fame in the country music industry. And for her private partner Carl Dean, it wasn't a problem at all. In fact, the morning after they married in 1966, Dolly had to head off to a radio appearance, and she also had to push back their honeymoon to focus on her commitments.
They did not see each other for periods of time due to Dolly's schedule, but that didn't make their marriage any less strong. In her book Dolly Parton, Songteller: My Life in Lyrics, she confirmed that Dean was very much real despite rumors of him being made out of fiction. She said that they both keep their personal lives really private and value each other's independence.
Dean was a quiet, reserved person who values his privacy and had no interest in fame. And he knew that the minute he decides to get out there with Dolly, he would never get a minute of peace. He told her that he did not choose her world; he chose her. And she respected his wishes, and she tried very hard to keep him out of the limelight.
Keeping their lives separate and together and the fact that Dolly stays gone (which became a joke between them) was the reason they lasted so long. And for her, there was really truth in it because they weren't always in each other's faces; that was why it worked. They have great respect and admiration for each other, not to mention a great sense of humor as well, which makes their time together even more fun.
They also loved to travel around in their little RV whenever they had time. She would cook stuff that they both loved then pack them in a picnic basket. Then they would go and find some riverbank or a park and just have a picnic and enjoy themselves. Sometimes, they pull up to some Days Inn motel as long as the bed was clean and there was a bathroom.
As for kids, the couple does not have any, but there were no regrets as things turned out perfectly for the both of them, especially for Dolly. For Dolly, not having kids gave her the freedom to achieve her dreams. Because if she did have children, she knew she would sacrifice even her career to be with them.
Although Dolly did not deny that when they got married, having children was something they talked about and wondered. After all, Dolly lived with a big family having 11 brothers and sisters in a one-bedroom home. But now that Dolly Parton's siblings have kids, she learned to love them like her own. They even call her 'Aunt Granny' and Dean' Uncle PeePaw.'
Aside from that, Dolly thinks that the reason she and Dean didn't have any children is so that everybody's kids could be hers. That was why she created a non-profit that provides free books to preschoolers called Imagination Library. According to her, if she didn't have the freedom to work, she wouldn't have been able to do all the things she had done to help kids.
But there was also another potential reason why Dolly didn't have any kids. In 1984, she underwent a procedure called partial hysterectomy to treat her endometriosis which was something she hadn't spoken much about. Her entire uterus and part of her cervix were removed, which caused her to go into a deep depression. She even contemplated suicide after this. In a statement to reporters in 2008, she said that it was a very awful time for her.
With the advances in modern science, having kids even after going through this procedure is still possible. But Dolly's choice not to have kids was something that worked out very well for her. And it was an even stronger sign of how her relationship with Dean is – happy and content even with just the two of them.
Third Chapter: The Renewal of Vows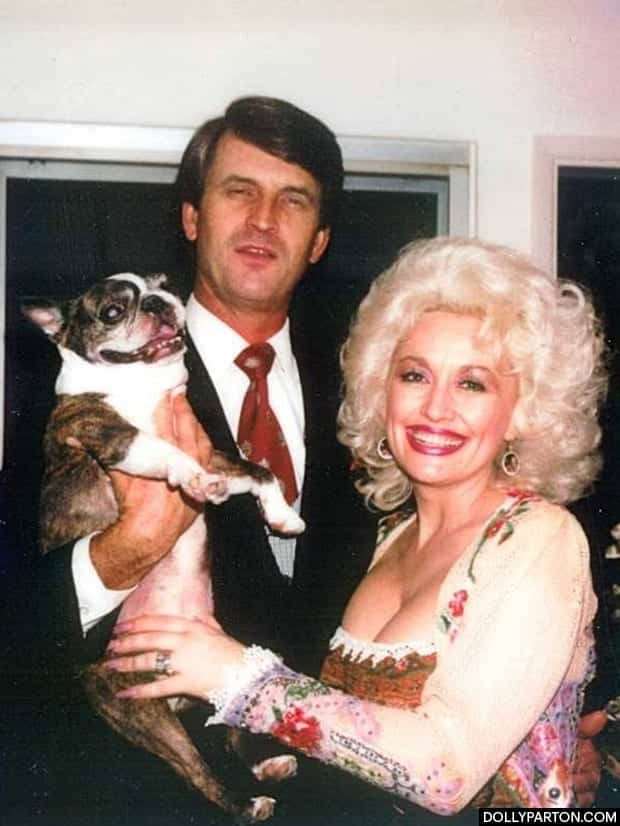 Last May 30, 2016, on their 50th Golden Jubilee, Dolly Parton and Carl Dean renewed their vows in an intimate ceremony at their chapel in their Nashville home.
In an interview with Rolling Stone, she recounted the story of their second wedding. She got all dressed up in the most beautiful gown and dolled up for their big day. And of course, she had Carl Dean dressed up as well, who came out looking like a 'handsome dude out of Hollywood' after. There were a few invited – family and friends – as they didn't want to plan anything big that would cause any tension or commotion. Everything was done cleverly and carefully.
Dean also made a public statement expressing his love for Dolly. He said that his first thought was he was going to marry that girl, and the second was that she was so good-looking. And he wouldn't trade the last 50 years for anything.
And now, 57 years together, the couple keeps the spark alive with spontaneous, simple dates. And in the springtime, Dean would always give Dolly a bouquet, and he would write her a poem which was something Dolly said was priceless and feels like a date in itself.
Dolly Parton and her husband Carl Dean have undeniably a successful marriage, and she credits that as being complete opposites. He wanted to be home all the time, but as for her, she can't just go to enough places or do enough things (and he loved that about her). And that was the best thing because she never knows what he would say or do. He keeps on surprising her, yet when they're together, they have enough common things that it works. Opposites do attract, and in relationships, being complete opposites can work for the better.
Find out more about their marriage in the video below.
---
carl thomas dean, Dolly Parton
---