Internet sleuths have already speculated that we would get some Dixie Chicks–Taylor Swift content, and the internet went wild with the conspiracy theories. Now, we can finally stop guessing because the collaboration is finally here!
Taylor Swift and the Dixie Chicks Collaborate!
Swift has tapped into the superstar power of Natalie Maines, Emily Robinson, and Martie Maguire for her newest song "Soon You'll Get Better." Swift released her tracklist, showing that the aforementioned controversial band is indeed getting together in the booth for a new song.
Nothing else has been confirmed about the song or the collaboration, though there are some wild rumors that "Soon You'll Get Better" is about Swift's mother who is battling cancer.
Speaking of rumors, the internet already called the collaboration long ago when Swift started dropping a few nuggets for the sleuths to follow. First, she nodded to the iconic trio when an old press photo of the Dixie Chicks was timed with the lyrics 'there's a lot of cool chicks out there' in her smash hit "ME!" Then, on the cover of Entertainment Weekly, she was wearing a Dixie Chicks button. That's egging on the fact that Swift has been a die-hard fan of them ever since.
Lover is the upcoming seventh studio album by Swift and is scheduled to drop on the 23rd of August. Even if it hasn't been released yet, the album has already set a new Apple Music Record.
The music giant reported that the "Me!" singer's upcoming album has the most worldwide pre-adds on their platform for a female artist ever. She surpassed superstar Ariana Grande, who has previously held her title with her Thank U, Next album.
She dropped her tracklist on the afternoon of Friday, the 16th of August. Check out the full list below!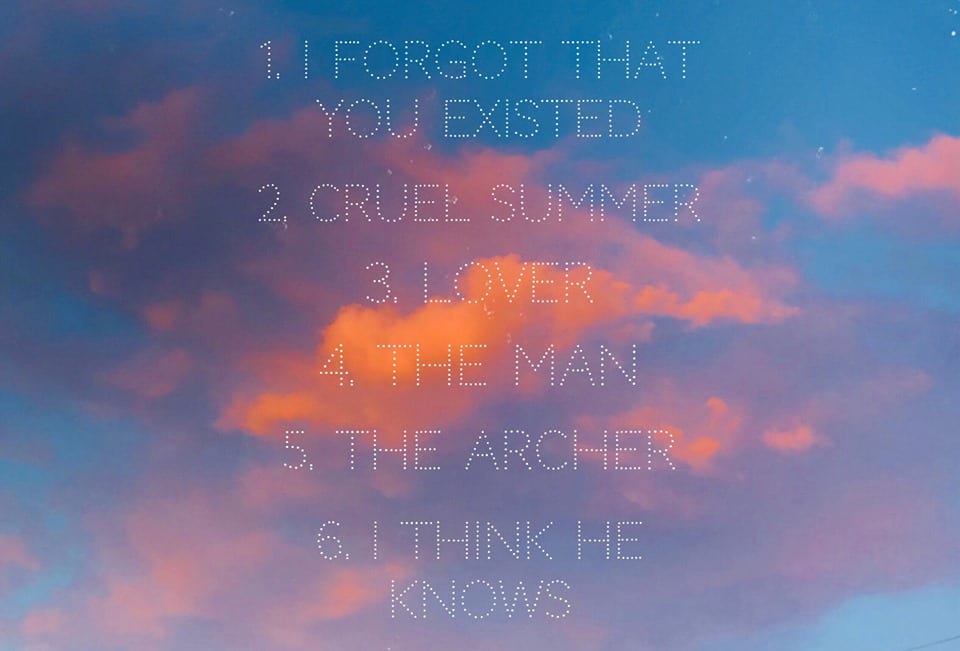 Swift's seventh studio album, Lover, drops next Friday, the 23rd of August.
Want to make your day more country? Follow us at our official Facebook page!
---
Dixie Chicks, taylor swift
---