The Faith of Joseph Scriven is clearly stated in the song "What a Friend We Have in Jesus." Today, We'd like you to join us in remembering the story behind this beautiful song.
"What a Friend We Have in Jesus"
The Story
Joseph Scriven was born on September 10, 1989, in Ireland from a well off family. He graduated from Trinity College in Dublin.
Scriven fell in love with a lady and asked her to marry him. However, on the day before their wedding, she fell from her horse while crossing the river and drowned. He helplessly watched his beloved from the other side of the river.
Thus, he went to Canada to overcome his sorrow. That's where he met a young woman and fell in love again. Unluckily, she died of pneumonia before they could get married.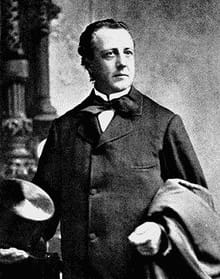 Scriven's faith anchored him during these days of darkness. He took the vow of poverty, sold all his belongings, and rendered service to the handicapped. Years after, Scriven was informed about his sick mother. The shattered Scriven could not go home and take care of his mom. He started to write a poem for her.
His friends got a copy and one of them gave it to a publisher. After two years, Charles Crozat Converse changed it to"What a Friend We Have in Jesus" and composed a tune to the hymn. William Bolcom composed a setting of the hymn.
Scriven drowned in a lake in Canada in 1886.
The Faith
God does not promise an easy life, but he gives those who trust in Jesus the privilege of taking everything to him in prayer and the confidence to know that he hears them and will answer. 1 John 5:15
Scriven's life was not easy but it was his faith that held him to be strong. He confided to the Lord no matter what happened. He left us a wonderful song that reminds us to turn to God no matter what happens.
I hope you were inspired by his story.
And God has promised that he will never leave or forsake those who put their trust in him Hebrews 13:5
Listen to Allan Jackson's version of the song:
---
---