Nothing sounds more country than Toby Keith singing yet another song about country music. His single "That's Country Bro" was released as a single this year proves that Keith truly has his heart towards making country music.
Keith recently released his compilation album last October 25, Greatest Hits: The Show Dog Years. The album has reached the 20th spot on the Billboard chart, and it contained great compilations from Keith. You will certainly enjoy his song as he always has great ones.
All About the Song
"That's Country Bro" is a song penned by Keith and his longtime collaborator Bobby Pinson. They came up with a bro-country sounding single that is common nowadays. Even though bro-country is often all about women, beer, and having fun, Keith was able to use this sub-genre of country music to make something different, and yet still astounding.
It's all about the names of legendary country singers and country music in the past. This is what Keith is trying to convey in his new music.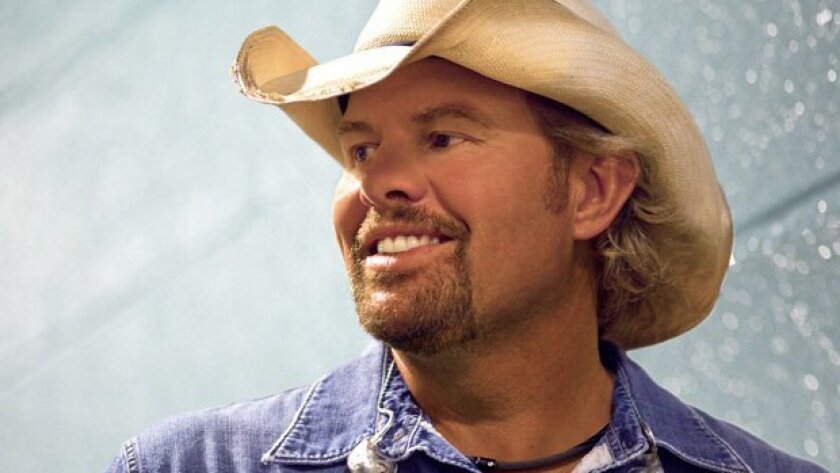 Jimmy Rogers, Patsy Cline
We lost Hank at 29
Roy Acuff, Johnny Horton and dancin' Bill Monroe
Woodie Guthrie, Bob Wills
Spade Cooley, Kitty Wells
Jimmy Dean and Big John and ole' Hank Snow
Check out his song and spot some names of country singers you might know.
If you enjoy his song you can check more great ones in his latest compilation album.
Here is the tracklist to Greatest Hits: The Show Dog Years.
1. "That's Country Bro"
2. "Made In America"
3. "Beers Ago"
4. "Red Solo Cup"
5. "American Ride"
6. "Don't Let the Old Man In"
7. "God Love Her"
8. "Hope On The Rocks"
9. "Trailerhood"
10. "Cryin' For Me (Wayman's Song)"
11. "She Never Cried In Front Of Me"
12."High Maintenance Woman"
13. "Love Me If You Can"
14. "Lost You Anyway"
15. "Back In The 405"
16. "American Ride (Official Remix)
Check out Toby Keith's latest single "That's Country Bro" here:
---
---