Gather around, folks! The Highwomen are here, and they are here to stay!
The long-awaited supergroup comprised of Brandi Carlile, Maren Morris, Natalie Hemby, and Amanda Shires has not only solidified their place in country music by announcing their upcoming self-titled EP, but they have also dropped an epic new track. 
The Highwomen's "Crowded Table"
Penned by Hemby, Carlile, and Lori McKenna, the song is inherently earnest as it is tongue-in-cheek. The tender tune serenades its listeners as the Highwomen serenades in unfiltered, unified harmonies. They want a crowded table – they want a place for everyone. The foursome also reminds us that we are all a little broken here and there, but that doesn't mean we're not welcome on the table. In fact, the more we are welcome. 
The upcoming project is set to have an all-star cast joining the women. The lineup includes several guest musicians, vocalists, and songwriters. The project features Sheryl Crow, Jason Isbell, Chris Powell, and Peter Levin with songs written by Carlile, Hemby, Morris, Shires, Isbell, the Hanseroth twins, Rodney Clawson, Lori McKenna, Miranda Lambert, and Ray LaMontagne among many others.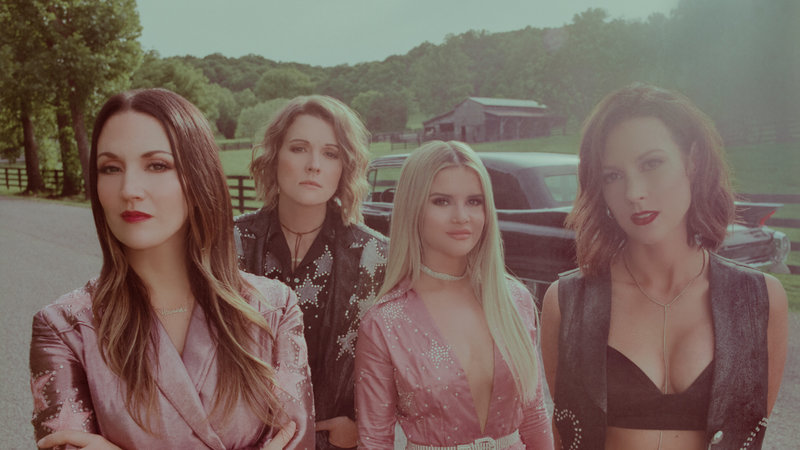 The all-star crew is pivotal to Carlile's statement that "Anyone can be a Highwoman."
"It's about banding together, abandoning as much ego as humanly possible, holding one another up and amplifying other women every chance we get. Shoulder to shoulder. One push, one love."
The supergroup gets its name by playing with the name The Highwaymen – another prominent supergroup that featured Johnny Cash, Kris Kristofferson, Willie Nelson, and Waylon Jennings. 
The Highwomen's self-titled album will be released on the 6th of September. You can pre-order their album, and order some amazing merchandise here. 
Portions of the proceeds from the bundle sales will benefit She Is The Music, a non-profit committed to making music a more diverse, inclusive, and female-driven landscape.
The group will make their television debut on the 30th of July on The Tonight Show Starring Jimmy Fallon.
Listen to "Crowded Table" here!
Want more fresh country news? You can visit us at our official Facebook page!
---
---