The American rapper, singer and songwriter Nelly once had the chance to choose someone to work with for his LP entitled Suit. Spending his growing years in the Midwest had influenced him to develop an attraction toward country music. And this inspired him in his decision to pick the country superstar Tim McGraw for a collaboration project in 2004. Specifically, Nelly had enlisted the help of McGraw for the recording of the song "Over and Over."
Aside from his affinity for country music, it has been very for the talented rapper to choose McGraw due to his cool personality.
"He's a badass, he's got game, and he's got a fine bitch," Nelly reported told his manager.
In response, McGraw expresses his admiration for the seasoned rapper and how the two hooked up for their successful collaboration.
"I love Nelly," McGraw said.
"The first time I met him was when we played in a basketball game together in Atlanta a couple of years ago — when I smoked him pretty good. We always enjoyed each other and talked about working together. So he'd written this song and the first thing Nelly did was tell his manager to call me. If you know Nelly, he's such a great guy, I couldn't wait to work with him."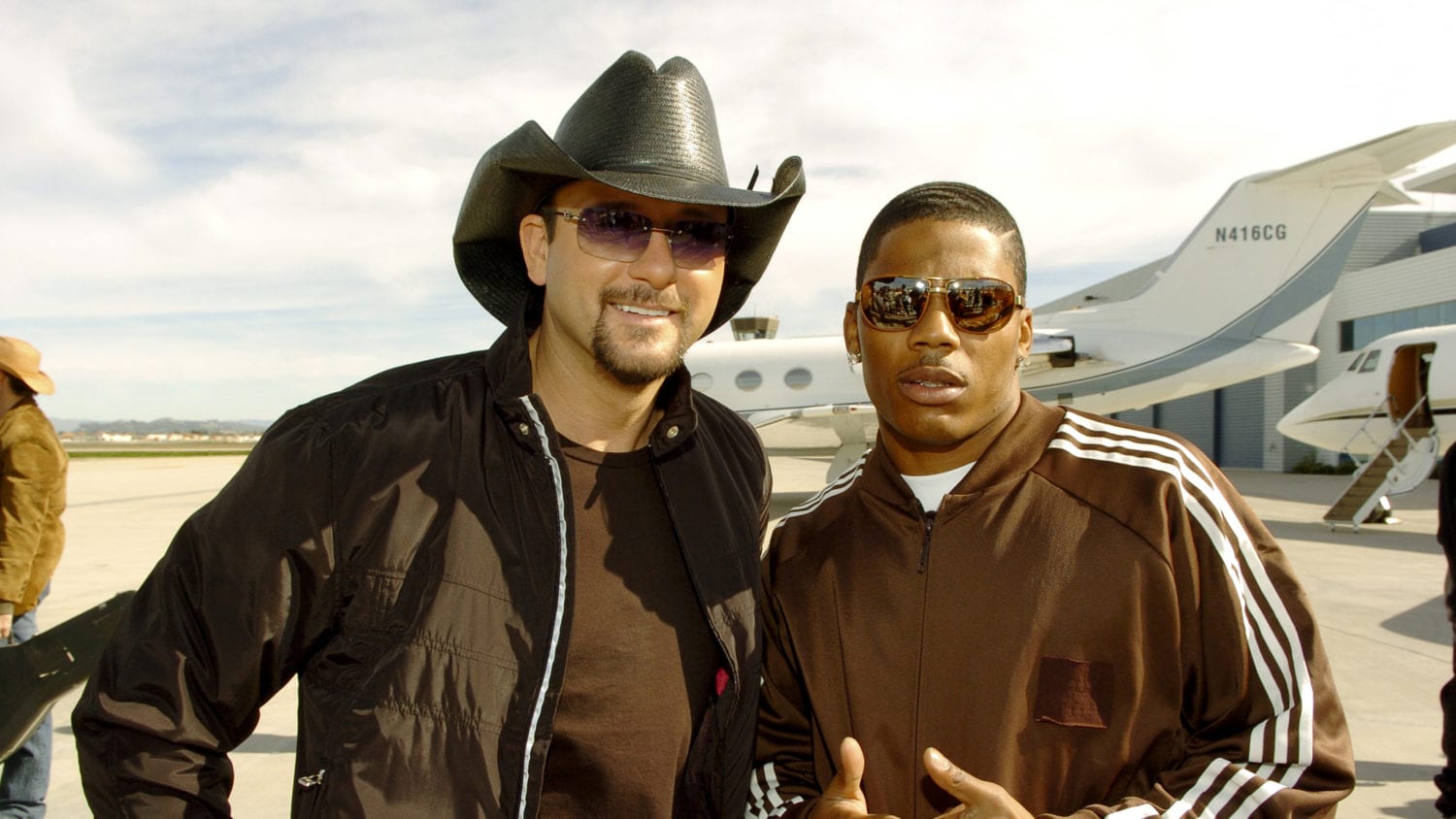 Over and Over, The No. 1 Song of Nelly & Tim McGraw
Tim McGraw's voice was not only featured on the recording of the song but also the country singer has co-written it with Nelly, Jayson "KoKo" Bridges, and James D. Hargrove.  Released on September 12, 2004, the song became the second single on his fourth album Suit.
Interestingly, the Texas-born singer considered the song as "country" probably because of McGraw's contributions to it. However, the "Not a Moment Too Soon" singer had thought otherwise after hearing the recording.
"I get in there and say, 'It ain't nothin' country about this song,' " recalled McGraw. "But it was fun to get in there and sing with him. People are really liking the song, so we'll see what happens."
"Over and Over" turned out to be a Top 5 pop hit peaking at No. 3 on Billboard Hot 100. However, it was more successful in other countries topping the music charts in the UK, Ireland, and Scotland. Nelly and McGraw had met again later for the filming of the music video for the song.
---
---