Lynn Anderson performs a beautiful rendition of  "You're My Man."
Lynn Rene Anderson, professionally known as Lynn Anderson, is a well-known country artist in the 1960s. Her crossover appeal and regular exposure on national television helped her became one of country music's first female superstar. With this, she is considered as one of the most highly awarded female artists of all time. She was best known for her hit single, "Rose Garden."
Anderson has achieved numerous major awards and honors. She is also referred to as the "Artist of the Decade" for 1970 up to 1980s. Today, let us look back at one of her classic hits, "You're My Man."
"You're My Man"
It is a classic hit song penned by Glenn Sutton. Anderson recorded this song and it was then released in 1971. Upon the release of the song, it immediately entered into country charts and peaked at number 1 on US Billboard Hot Country Singles chart and Canadian RPM Country Tracks chart.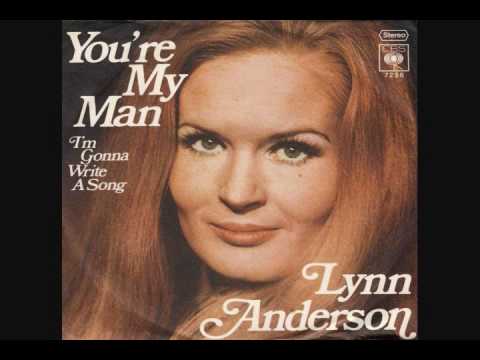 "You're My Man" became Anderson's second number 1 country hit. Years after the song became a huge hit, some music artists recorded their own version of it and it was published.
Lyrics Breakdown
For once in my life, I know the meaning of happiness
And what it means to have a dream come true
Cause every day I wake up singing  livin'  on the sunshine love is bringing
And it's wonderful knowin' that I owe it all to you
At last, I've got a reason to be a living
"You're My Man" describes the narrator's love for her lover. The lyrics mentioned above show that there is no one else in this world that matters aside from her lover. The love that was brought by her beloved is what keeps her going.
Falling in love with someone who accepts and loves you is just so precious.
 Listen to Lynn Anderson's "You're My Man" here:
---
---