Luke Combs and his wife Nicole Hocking just got hitched last year, but their love story started way before all the fame and success that the country singer-songwriter now enjoys. He met her when he had nothing, but she supported him through all the struggles and the challenges and helped him become who he is now – a multi-platinum and award-winning country artist. As they say, behind a successful man is always an amazing woman. 
So, let's go down memory lane and see where this fairytale started – how they fell in love, got through all the ups and downs, and how they stayed happily in love.
First Chapter: "Her crazy's beautiful to me"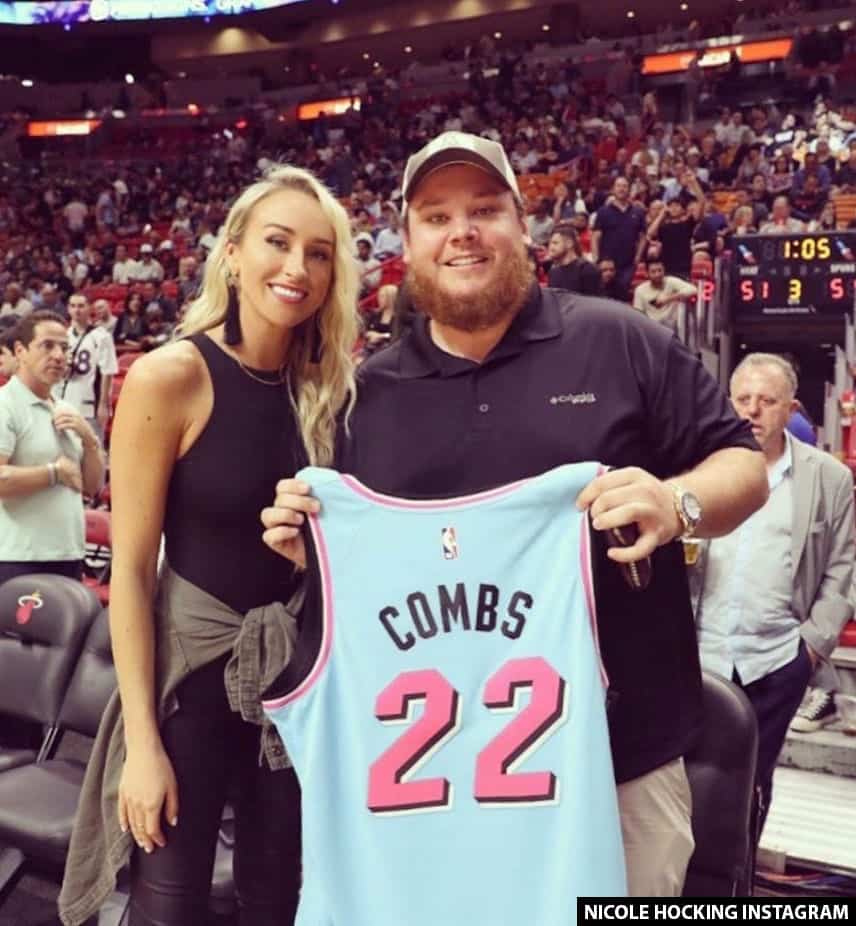 Every country musician has that one song (or more) for that one person whom they share their heart with, but Luke Combs decided that he wanted a trilogy. "Beautiful Crazy" was the first of the three, a song that narrated the different reasons why he likes that girl. He shot the song on his iPhone and uploaded it on Facebook, which garnered over 3 million views.
And here's the story of how he met that girl.
Luke Combs first met Nicole in Nashville, Tennessee – him filled with dreams of being a country artist and her as a recruiting coordinator for the music publisher company Broadcast Music, Inc (BMI). In an interview with People, Luke recalled those days when he had nothing – no publishing deal, no record deal, and not even a booking deal. And he had a manager who had never managed anyone else before him.
Nicole, on the other hand, was brushing shoulders with a lot of A-listers as she worked in BMI. And since they were in the same industry, they found themselves moving in the same circles. They got acquainted, and then the first-ever moment that the two really hit it off was during a singer-songwriter festival in Key West, Florida in February 2016. Nicole spotted him walking down the street alone, and then she invited him to hang with her and her friends.
And that was the start of a fairytale that was yet to unfold.
Second Chapter: "Some things just go better together"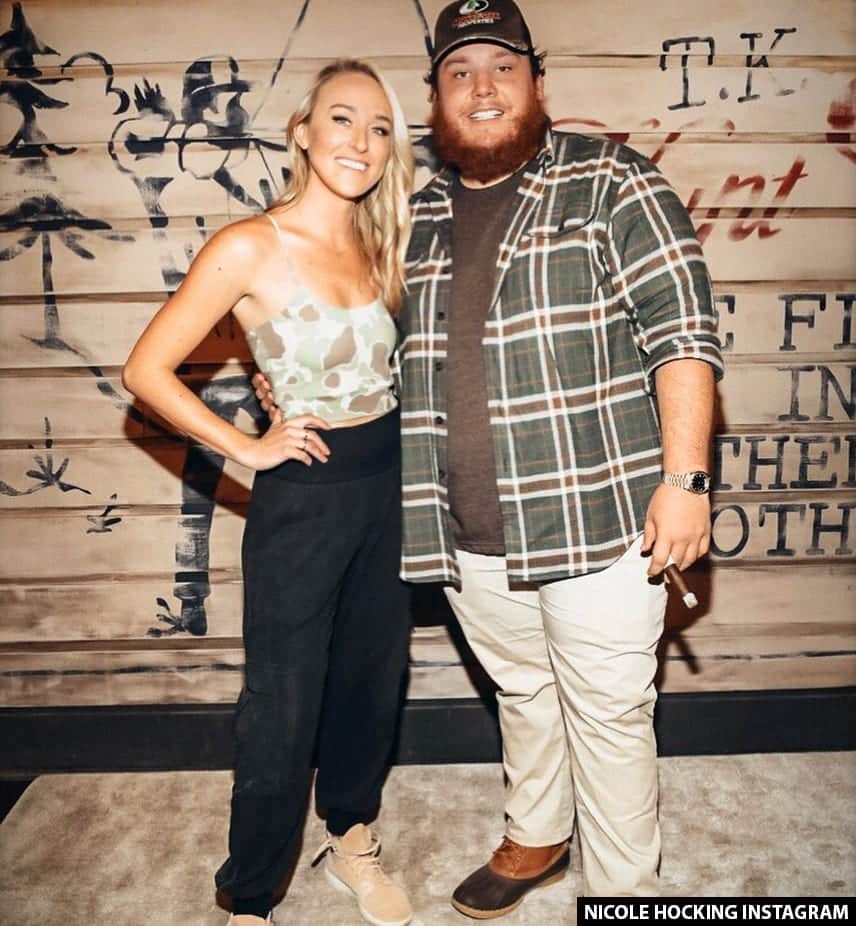 The second part of the trilogy was "Better Together," which Luke specifically wrote as a love letter to Nicole, who he had been dating for three years.
After hanging out with Nicole's friends, the pair took the next time with a dinner date. From there, things then progressed romantically, and the pair started dating. But unlike many couples, the two took two years before they finally got engaged. Luke opted for a simple proposal at their Nashville home in 2018, but he sure did not with the engagement ring. He proposed to her with a $50,000 emerald-cut center diamond with a diamond-encrusted band. They shared the news with fans after their Hawaii getaway.
The two also adopted a black puppy named Jojo from Proverbs 12:10 Animal Rescue five months after they were engaged. They were definitely in love with the new member of their soon-to-be family, and it looked like Jojo really fit in right with them because some things just go better together, right?
Who is Luke Combs' wife, Nicole Hocking?
Luke Combs' spouse Nicole Hocking was born on July 22, 1992, in Fort Myers, Florida. She has one younger sister named Jenna, and they were both raised in their hometown. Nicole completed her high school education in a private school in Florida. Then she, later on, attended Florida Gulf Coast University, where she earned her degree in Civil Engineering in 2014.
After college, she relocated to Nashville, where she first worked as a bartender and server before landing a job at BMI. (Though some sources say that she worked at a local bar during her college days.) And that was when she met her now-husband Luke Combs.
There's not much known about her, but according to Country Fancast, Nicole loves to fish and hunt, and she is a strong believer in farm-to-table food (especially those you harvested). She is way obsessed with Subway's turkey sandwich. But she is more obsessed with her animals, and she admits that she smothers them so much to the point that they no longer like her.
But she is now more popularly known as the wife of Luke Comb and a social media figure with over 800,000 followers on Instagram. She is also currently working at Hilton West Palm Beach. And her net worth is currently valued at around $650,000 t0 $1 million.
Third Chapter: "Grandpa, are fairytales real?"
Last April 28, 2021, Luke Combs released the music video for his latest single, which was also one of the many fan-favorite Luke Combs songs. The song entitled "Forever After All" was a heart-melting track, the last of a three-part trilogy dedicated to his wife, Nicole Hocking.
The music video started with a little boy asking his grandpa if fairytales were real. And they sure were for Luke Combs and Nicole Hocking.
On August 1, 2020, the couple exchanged their vows in an intimate beach ceremony surrounded by close family and friends in Southern Florida despite the threat of Hurricane Isaias. In an interview with Luke, he said that he thought he wasn't gonna cry that much, but he did.
The couple had to cut down around 70 percent of the guests because of the pandemic but thinking back on it, they were happy because they had the time to actually talk to everyone at the wedding. But they do plan to have a bigger ceremony in 2021.
The music video also shared glimpses of Luke Combs and his wife Nicole Hocking's special day – from Luke tearing up to Nicole beautifully walking down the aisle in her traditional wedding dress to the newlyweds jumping in the swimming pool after the reception. It was just so breathtakingly beautiful.
---
Luke Combs, Nicole Hocking
---