Jason Aldean stands in solidarity with the victims of the Route 91 Harvest Festival mass shooting as he posts a reminder of the devastating tragedy.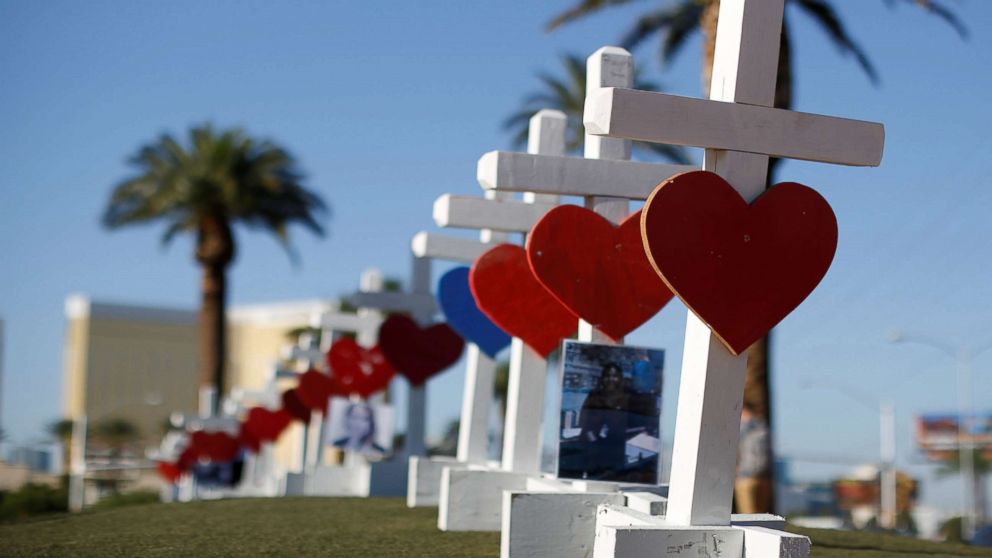 Jason Aldean Remembers
In a post he shared on his official Instagram, he posted a simple photo, captioning how it was always going to be a tough day for everyone.
Brittany Aldean, his wife, also shared a post to mark the anniversary of the tragedy. "This day will always be a tragic memory," she wrote, alongside an image of herself and Aldean standing together, looking out towards the scene where the shooting took place. "Always in our thoughts and prayers #route91family."
Aldean was the headlining artist at the festival and on the 1st of October, 2017, it was during his set when gunman Stephen Paddock opened fire on the crowd from the window of a nearby hotel. The attack killed 58 concertgoers and injured over 800 more. To date, it remains the deadliest non-war mass shooting in modern U.S. history.
Route 91 Harvest Festival Shooting Site to Become Community Center
The Las Vegas Strip festival grounds are going to be a community, athletic center, and parking for the new stadium being built for the NFL's Oakland Raiders.
As per the Las Vegas Review-Journal, MGM Resorts mentions that this is their effort to continue being a part of the community.
"We know that for many, the Village property will forever be linked to the tragic loss of life that took place there on Oct. 1. We will never forget the victims, and all of those impacted by that evening. As the second anniversary nears, we remain committed to being part of the community effort to continue healing and moving forward…It was important to us that the long-term use of the property include the community in some way."
---
---