The much-anticipated first full-length project of the Highwomen is almost at its completion and everyone is waiting at the edge of their seats for a taste of it.
The supergroup, comprised of Amanda Shires, Brandi Carlile, Maren Morris, and Natalie Hemby, are all gearing up for their first-ever project. Inspired by the desire to foster better connections between female artists and help continue the strong tradition of women in country music.
Carlile explains in an interview:
"We recognize that we're in a time right now where our daughters don't have the same country music heroes that we had. Our goal is simply to elevate all women and completely abandon the concept of competing with one another. So that we can let as many women through the door as possible, and give our girls those country music heroes that we all had."
The Highwomen's Self-Titled Project
During CMA Fest 2019, Carlile confirmed that the self-titled debut album was finished. The album is slated to launch on the 6th of September. The Highwomen will be releasing their new album via Low Country Sound and Elektra Records, which is part of Warner Music Group. The label is Carlile's home as a solo artist.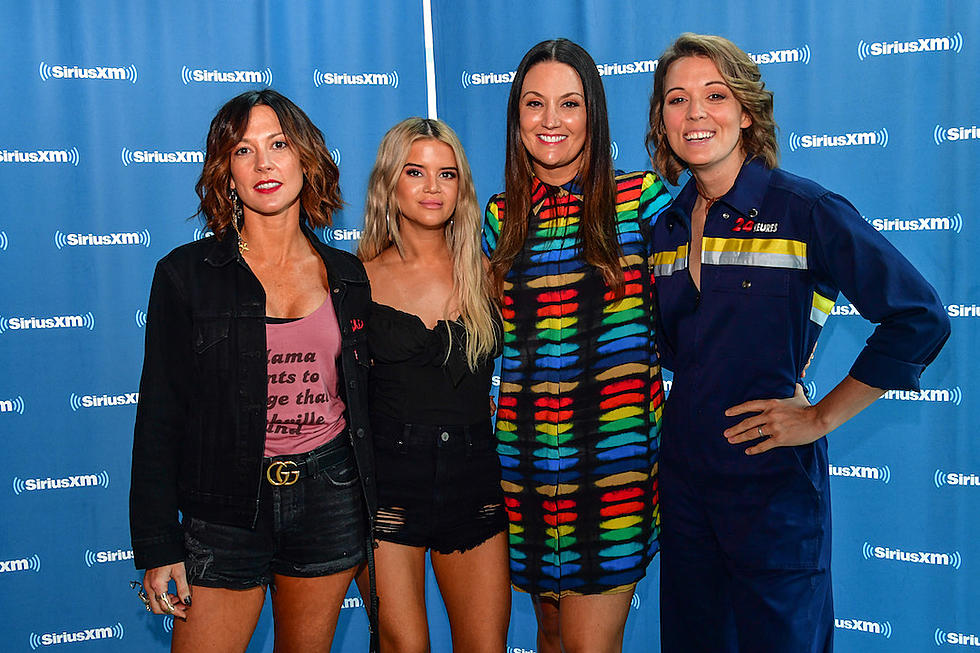 The cover of the album is an epic photo of the foursome looking as badass as it can be. The single "Redesigning Women" highlights the group's main objective and that banner follows through with the songs that they released.
Here's The Highwomen Track List:
1. "Highwomen" (written by Brandi Carlile, Amanda Shires, Jimmy Webb)
2. "Redesigning Women" (written by Natalie Hemby, Rodney Clawson)
3. "Loose Change" (written by Maren Morris, Maggie Chapman, Daniel Layus)
4. "Crowded Table" (written by Brandi Carlile, Natalie Hemby, Lori McKenna)
5. "My Name Can't Be Mama" (written by Brandi Carlile, Maren Morris, Amanda Shires)
6. "If She Ever Leaves Me" (written by Amanda Shires, Jason Isbell, Chris Thompkins)7. "Old Soul" (written by Maren Morris, Luke Dick, Laura Veltz)
8. "Don't Call Me" (written by Amanda Shires, Peter Levin)
9. "My Only Child" (written by Natalie Hemby, Amanda Shires, Miranda Lambert)
10. "Heaven Is a Honky-Tonk" (written by Brandi Carlile, Natalie Hemby, Ray LaMontagne)
11. "Cocktail and a Song" (written by Amanda Shires)
12. "Wheels of Laredo" (written by Brandi Carlile, Tim Hanseroth, Phil Hanseroth)
---
Amanda Shires, Brandi Carlile, Maren Morris, Natalie Hemby, The Highwomen
---