Neal McCoy's children are making their father proud. The country music singer has accomplished a lot of things ever since his career skyrocketed three decades ago. But above all, the talented artist treasures his kids Swayde and Miki.
Let's get to know more about the children of the "No Doubt About It" singer.
Christian Swayde McCoy
Graduated from Sam Houston, Swayde McCoy has always wanted to be an actor. He appeared in TV series The Devils Ride (2020) and Nightmare on Laurel Canyon (2020). His most recent appearance was in the action thriller movie The Runners (2020) alongside Micah Lyons, Tom Sizemore, and his father, Neal McCoy. Neal also served as an executive producer on the film. The movie's message centers around raising awareness about human trafficking.
Swayde McCoy and his father have the sweetest relationship too. During his birthday in 2016, Neal McCoy posted a photo of them. "This guy's birthday today!! Christian Swayde Mc Gaughey," Neal wrote in the caption. "Me and mom and Miki are so proud of who you've grown up to be!!!! Hope you're the next big Movie star!!!"
Miki McGaughey Dougherty
Miki, on the other hand, has stayed away from the spotlight. She is married to musician Ryan Dougherty, and they have two sons Dash and Titan. She is busy heading up the McCoy's East Texas Angel Network, where everybody involved has a "making a difference" story.
"We started 22-years ago to help children with life-threatening or challenging diseases, help the families with experiences," Neal said.
In 2017, the entire McCoy family, including grandsons Dash and Titan, gave the country fans a glimpse of their life when they starred in a reality show The Not So Real McCoys, Making a Difference.
While Neal McCoy is a real country music star, McCoy's actually not his real name. It is the name he's been using since he kicked off his career 30-something years ago. "We both go by Neal McCoy, my son Swayde McCoy… that's not our real name. Our name is McGaughey, so we are the not so real McCoys," Neal said.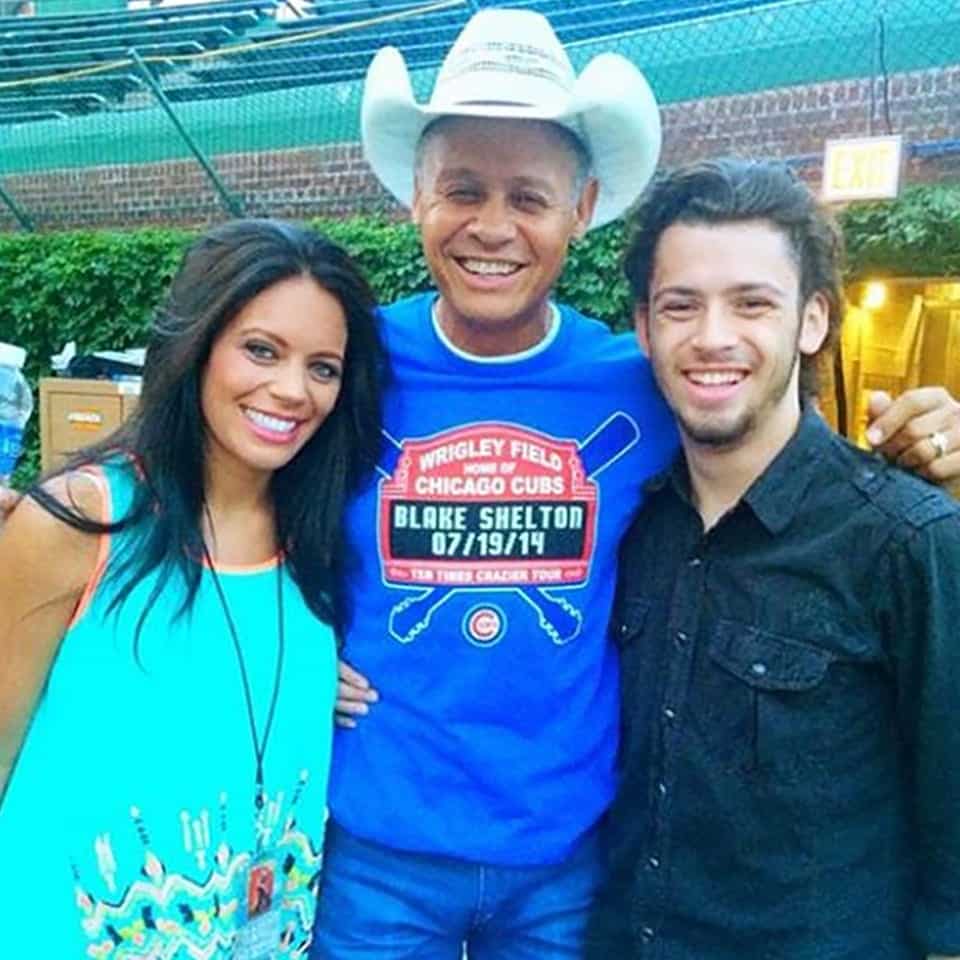 The reality show took its viewers on the road with Neal and his band, at the same time exploring a bit of his family life, and following his Swayde's struggle to establish an acting career in Hollywood. However, don't expect too much to see his daughter Miki, her hands are already quite full with McCoy's East Texas Angel Network.
The show also had a bit of Melinda in it. The matriarch of the house is actually camera shy. "We even joke to the point that if we use any of her, we may have to blur her face," McCoy jokingly said.
---
---