Kelly Clarkson has already started her new talk show with a huge bang. Her first episode was filled with fun, special celebrity guests, and of course Clarkson with her amazing energy!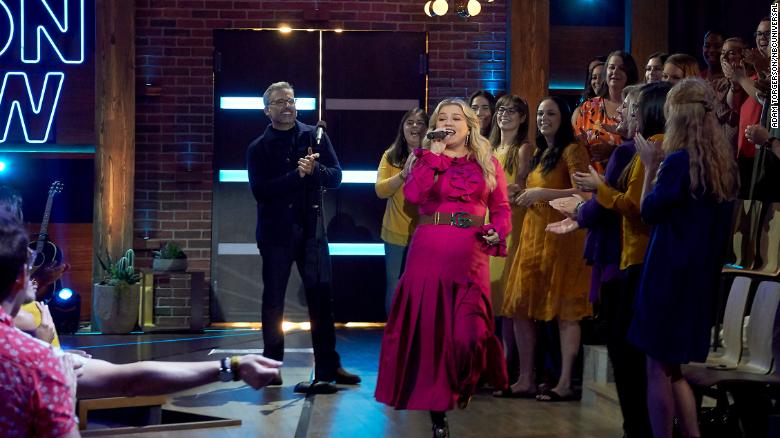 The Kelly Clarkson Show
First, she starts the show with a special guest. "The Office" star Steve Carell made a brief appearance on Monday's premiere of the singer's eponymous talk show, opening the debut episode with a nod to a very memorable part of his 2005 film "40-year-old Virgin."
Still can't believe this happened! 😱 @SteveCarell #KellyClarksonShow pic.twitter.com/PY3g8wqZFS

— The Kelly Clarkson Show (@KellyClarksonTV) September 9, 2019
"Live on tape from Universal Studios in Hollywood, ladies and gentleman, ahhhhh, Kelly Clarkson," Carell screamed.
Kevin Hart was supposed to be the first-ever guest at the Kelly Clarkson show but this was until he got into a car accident.
"What none of you know is that my first guest today was supposed to be actor and comedian Kevin Hart. As many of you know, Kevin was seriously injured in a car accident. He's okay in recovery but because Kevin couldn't be here, one of his good friends stepped the heck up and I love him 'cause I got real nervous—my first show, I was like, 'I am so sorry you're sick, uh…'"
So instead, Dwayne Johnson steps in to take his friend's place!
She also did a very fun promotion in her latest show. Clarkson put her own spin on Dolly Parton's 1980 classic "9 to 5!"
In addition to her flawless vocals, the 37-year-old donned a series of working girl costumes, dressing up as everything from a car mechanic to a waitress, construction worker, firefighter, and police officer.
She was backed by "her fellow working women," according to the video's description.
The Kelly Clarkson Show premieres Monday (Sept. 9) on NBC, in the time slot before The Ellen DeGeneres Show. More information about Clarkson can be found on her official website.
---
---