We all know that Dolly Parton is Miley Cyrus' amazing godmother. We watched her support Cyrus and she even guests on shows with her. In return, Cyrus also performs with her godmother whenever she has shows. In this video, we'll witness Cyrus and Parton rock the stage with the classic hit "Jolene."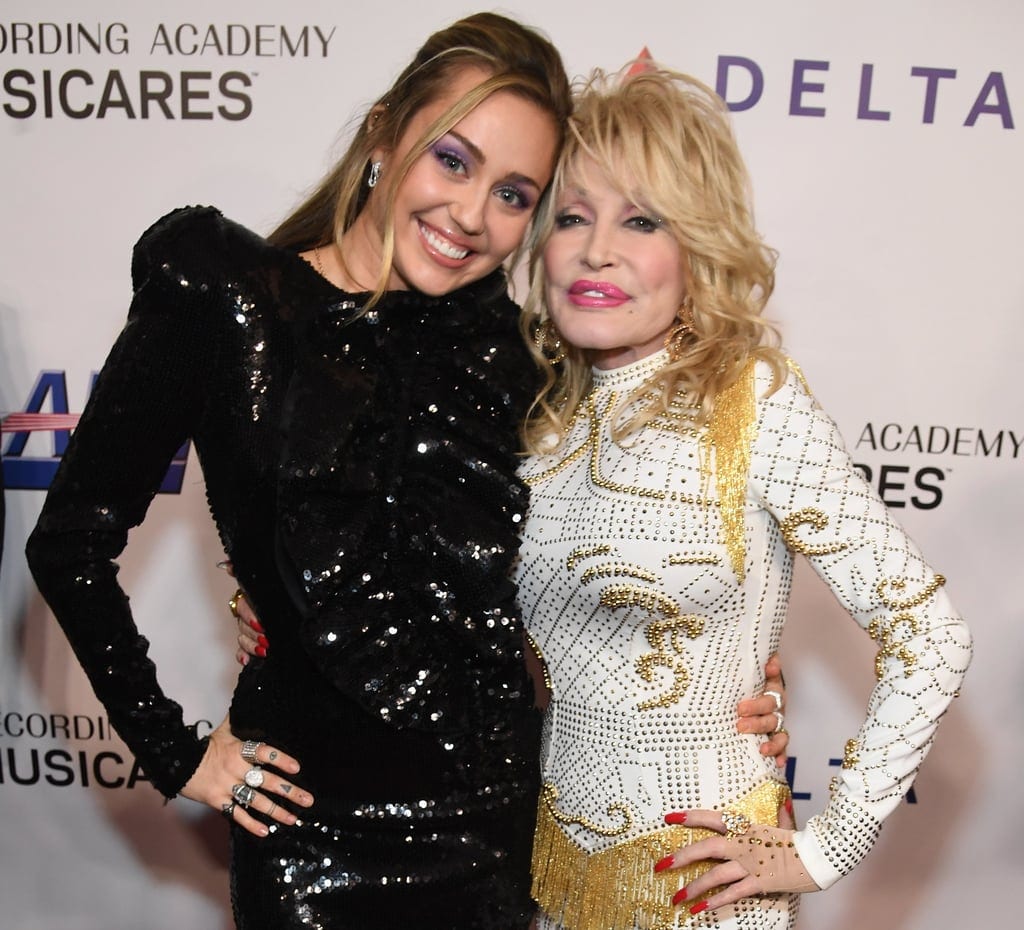 Miley Cyrus and Dolly Parton singing "Jolene"
Cyrus and Parton performed the song for the Hallmark Channel. It was a concert in celebration of the Independence day. You can see how comfortable these two are, singing together, and having fun with the song.
It was not only during that time when the two performed the song. They performed a spectacular version of "Jolene" during the Grammy Awards Show this year. And as always, you can see how comfortable and talented these two are. They should have a concert together. Surely, it would be jam-packed with fans, both young and old, who will enjoy the show.
https://www.youtube.com/watch?v=jorQdIcJLTw
The Classic hit of Dolly Parton
"Jolene" is a classic country song written by Parton in 1973. The name Jolene came from a fan of hers, but the story was inspired by a true event in her life. This 1973 song was Parton's most recorded single in her career. You can hear a lot of versions of this, even an a capella one.
Parton's original version was nominated for Best Female Country Vocal Performance in the Grammy's. Then when she released a live version, it was also nominated for the same category on the Grammy's. However, when the a capella group Pentatonix collaborated with her in 2016, their cover won the Grammy Award for Best Country Duo/Group Performance. It was a great performance indeed, but Parton should have won a solo award for her version too.
The original single topped the country chart, and it was also able to take spots on charts outside of the US. That's why Parton's song is not only known here but all over the world.
Check out the original version of "Jolene" here.
Get your daily dose of country music at Country Thang Daily.
---
Dolly Parton, Miley Cyrus
---