In Santa Rosa, California, ferocious winds are driving multiple wildfires through bone-dry vegetation. Because of this, nearly 200,000 people were ordered to leave their homes.
Ferocious Winds Devastate California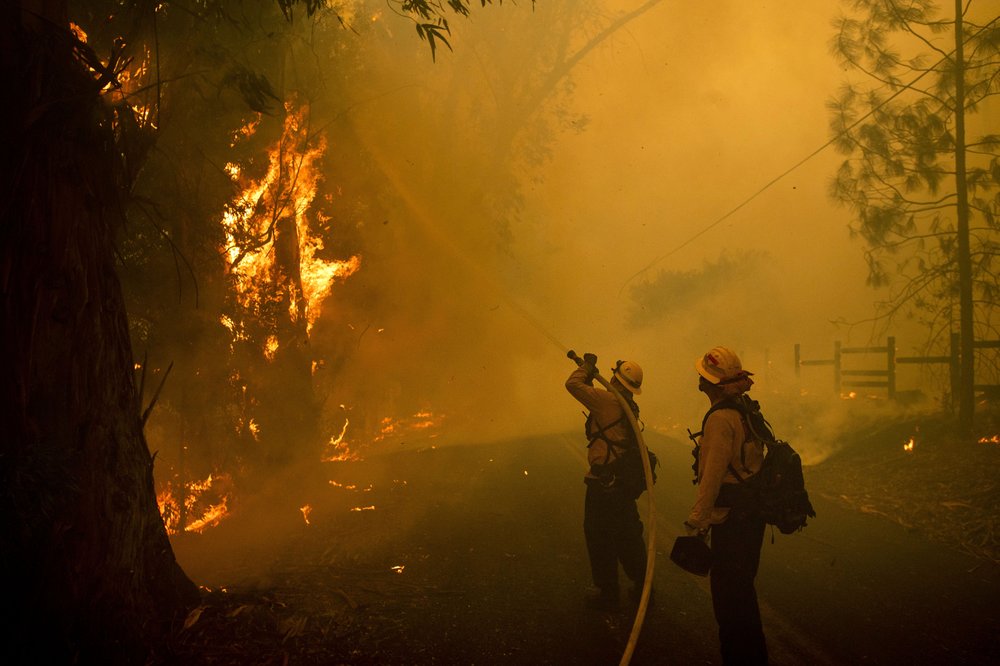 California's governor declared a statewide emergency last Sunday in response to the flames. Meanwhile, millions of residents remained without power after the state's largest utility cut electricity as a precaution to prevent more areas from igniting.
In a statement, Governor Gavin Newsom said that officials were tapping and deploying every resource available to respond to the wildfires. This includes large blaze in Northern California's wine country powered by gusts that reached more than 102 mph (164 kph).
Evacuation orders for the #KincadeFire have expanded. It's imperative to heed all warnings & orders issued by law enforcement & be ready to "go."

For the latest information on evacuations, please follow @CountyofSonoma and @SonomaSheriff. https://t.co/hPU5StgWDx

— Office of the Governor of California (@CAgovernor) October 27, 2019
California Fire officials said Sunday that the fire had grown to burn over 85 square miles, and officials reported containment had dropped to 5%. At least 94 structures have been destroyed.
In the San Francisco Bay Area, two grass fires briefly halted traffic on an Interstate bridge. The flames came dangerously close to homes in Vallejo. Another grass fire closed a stretch of interstate that cuts through the state capital as smoke obstructed drivers.
While in the south, a wildfire in the Santa Clarita area near Los Angeles has destroyed approximately 18 structures.
However, the biggest evacuation that was seen was in Northern California's Sonoma County, where 180,000 people were told to just pack up and leave, many of them were told in the middle of the night.
PG&E officials say they are expecting strong winds to whip up again Tuesday and that they have notified 500,000 customers — or more than 1 million people — that they are likely to have their power turned off for the third time in a week.
Some of those people might not have their power restored from the current outage before the next major shutdown, which would leave them without electricity for five days or longer, said Mark Quinlan, PG&E's emergency preparedness and response director.
But as of Sunday night, the Tick Fire was 70% contained.
---
---