Brad Paisley once again showed his passionate side when he helped Jimmy Kimmel, welcome immigrants. On the recent Jimmy Kimmel episode, the host asked if the country singer could help him welcome new immigrants on his show.
The two welcomed 6 immigrants from Mexico and from other parts of the world. The audience cheered as Paisley started his performance.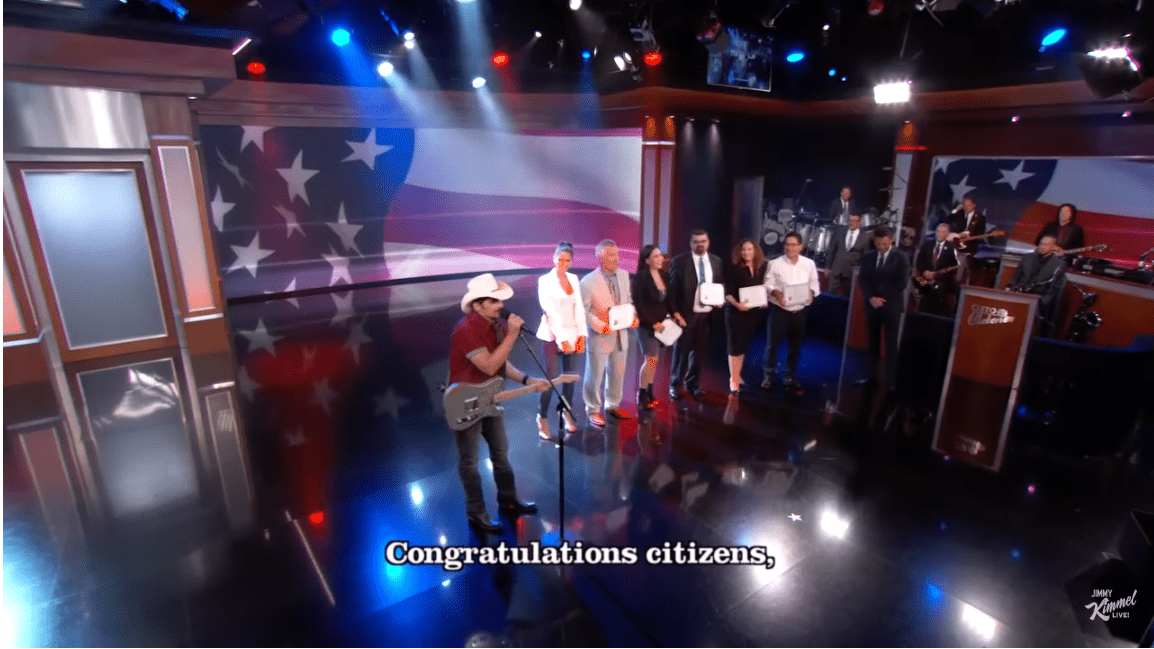 Brad Paisley Performance: A Stereotypical Country Tune
Before Brad Paisley's performance, Jimmy started the skit with a political statement. The host said:
"This is a very strange time in America. Our President is building walls and telling people to go back where they came from. With all that happening it's important to remember that many people still dream of becoming Americans. Every week immigrants from all around the world take the oath of citizenship."
This was then followed by the most American song that Paisley could have ever sing in his career. The songs listed down things weird things but are the best representation of the American culture. Here is what the song entails: grabbing an ice-cold beer, exercising your freedom of speech, eating a stick of butter at a county fair, and wearing your crocs with a pair of socks.
The performance ended with a warm welcome from the host to the new citizens of America.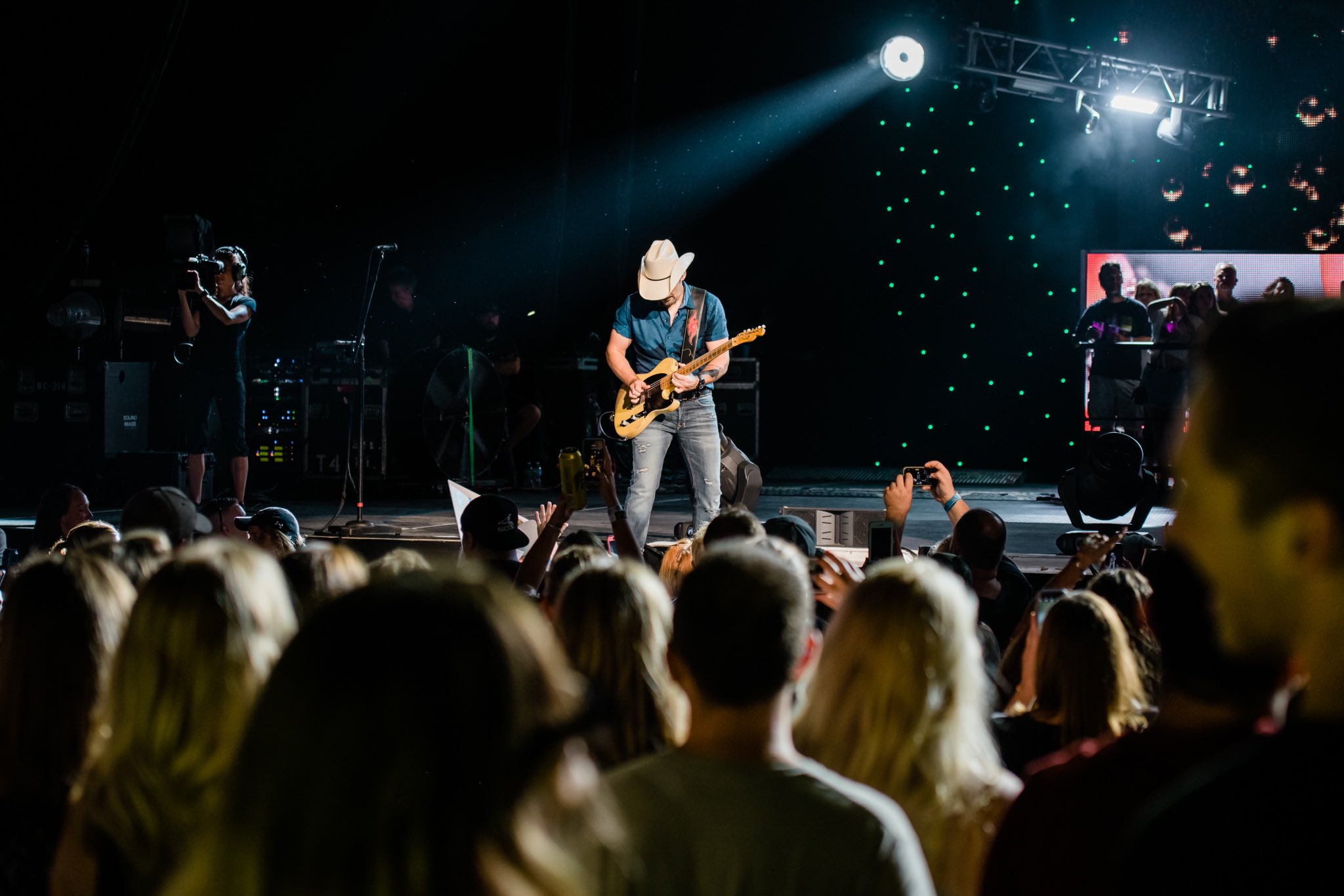 Brad Paisley's Other Good Deeds
Speaking up against the unjust treatment of immigrants is only one of the few things that Brad Paisley has done in the past few years. Recently, he just opened a grocery store where all things are free. He has also worked at various charities that help people with Parkinsons Disease, nursing homes and civic organizations, and a pediatric AIDS foundation.
The singer has shown his compassion a couple of times and we could only hope that this would help some of the country fans be a little more accepting and progressive.
Watch his performance here:
For your daily dose of country music stories, check our official Facebook page. 
---
---