Taylor Swift has been announced to come back to The Voice, and the coaches are excited to see her. Blake Shelton has nothing but love for the "Lover" singer.
Blake Shelton on Taylor Swift
In an interview with Entertainment Tonight, Shelton acknowledges Swift, saying "she's super smart."
"She's super smart and she's really good at looking at somebody's performance and listening to them and being able to go, 'I know a couple things here that instantly, I think, we can tweak on and it will take it to the next level. She's really good at that."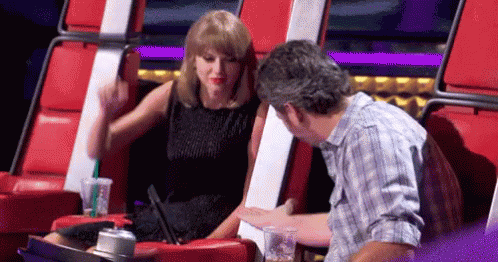 He also joked that it was actually him and his music who made Swift into an absolute superstar.
"A lot of people don't realize I raised Taylor Swift in the country music world and she knows it."
In a very playful jab, fellow coach Kelly Clarkson joked about how Shelton can get some fashion tips from the mega mentor.
"Oh, there's actually something we shot that you're going to love if you want to see Blake in a really awesome sparkly jacket. We pulled up and [Shelton was] in a magical number. It was good."
The superstar is going to be a key adviser for Season 17. She joins coaches Clarkson, Blake Shelton, John Legend, and Gwen Stefani to mentor all of the artists and prepare them for the Knockout Rounds, which is slated to air in late October.
During the Knockout rounds, the artists are paired with a teammate and they are to select their own songs to perform individually. Swift will act as a second coach to provide feedback, suggestions, and have an overall preview of all of the performances.
Other mentors involved in The Voice season 17 include Normani for Team Kelly, Will.i.am for Team Gwen, Usher for Team Legend, and Darius Rucker for Team Blake.
Swift was previously Mega Mentor during season seven of The Voice. The 10-time Grammy winner also performed "ME!" during the season 16 finale.
---
Blake Shelton, taylor swift
---