Hank Williams was one of the most significant and influential American singer and songwriter of the century. He has recorded 35 hit singles that entered the top 10 Billboard Country & Western Best Sellers chart and 11 of those reached the number 1 spot. He may not be physically present with us for almost 66 years now, but his legacy remains.
Now, let us look into one of his greatest hits of all time entitled "Your Cheatin' Heart." In addition, have you watched the 2015 American drama film, I Saw the Light? Well, this track is one of the soundtracks used in this movie.
"Your Cheatin' Heart"
It is a ballad song written and recorded by Hank Williams. This song was then released in January 1953 as a single from his self titled album. Upon its release, "Your Cheatin' Heart" became a success In Williams' career. The song reached the number 1 spot on the Billboard's Country & Western chart and has spent over 6 weeks on the chart. In addition, it has sold a million of units nationwide.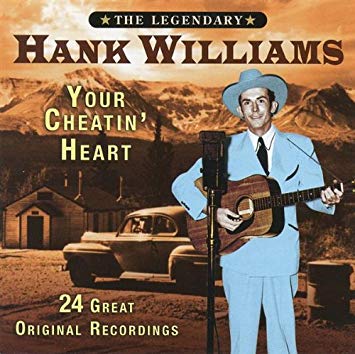 Williams wrote the song "Your Cheatin' Heart" after divorcing his wife, Audrey Mae Sheppard. They got married in 1944 and had one son named Hank Williams Jr. However, the happy marriage came to an end due to William's addiction to alcohol.
He described his wife as a "cheatin' heart" to country singer Billie Jones. Jones then became the second wife of Williams. According to Jones, they were about to go to her parents' home in Louisiana to announce their engagement  when Williams uttered the title phrase of the song.
 "Then he said, 'Hey that'd make a good song! Get out my tablet, baby, you and I are gonna write us a song,'" she recalled "Just about as fast as I could write it, Hank quoted the words to me in a matter of minutes."
Williams recorded the song at Nashville's Castle Records months before he died from heart problems. In fact, he died when he was on the way to his concert in Ohio. After his death, many artists covered this track including Louis Armstrong, Glen Campbell, Fats Domino, Jery Lee Lewis, and Ray Charles.  Ray Charles' rendition was a hit in both US & UK.
Listen to Hank William's "Your Cheatin' Heart" Below:
---
---