This Veterans Day let us honor all the men and women who served to fight for the freedom of our country. Let us gather together and thank them for all their sacrifices and hard work to keep us safe and sound. We salute all the brave ones who defended this country of ours.
As a way to give thanks to them, we put together some country songs that shine a light on the hard work of these men and women.
Country Songs in Celebration of Veterans Day
"Dear Uncle Sam"
This poignant song was written by Loretta Lynn during the Vietnam War. She put herself into the perspective of a woman whose husband went to war, and she wrote letters to Uncle Sam telling how she felt about this situation.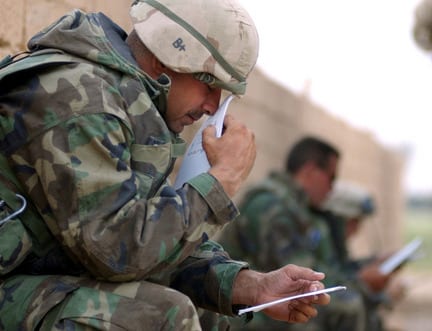 Lynn was hesitant to write the song because she told her husband, who gave her the idea to write something about the war, that she doesn't know anything about the war. However, she was given the idea to write about Uncle Sam.
Her single landed the No.4 spot on the country chart.
"American Soldier"
This single by Toby Keith was nominated during the 2005 ACM. How can it not be recognized? The song is intensely powerful that its impact on each individual who hears this song is unbelievable.
"American Soldier" is a song Keith dedicates to the hard-working men and women who served this country of ours. This is his support for all of them.
And I will always do my duty
No matter what the price
I've counted up the cost
I know the sacrifice
"God Bless the USA"
The last song included in our list is a patriotic song for our brave soldiers, for they have shown us how loyal they are to this country.
"God Bless the USA" is a song written by Lee Greenwood in 1984, but the song was commercially successful after the 9/11 attack. The song became a way for Americans to show the enemy and the world that no matter how painful and tragic the event was they will stand tall to whatever comes their way.
And I'm proud to be an American
Where at least I know I'm free
And I won't forget the men who died
Who gave that right to me
To all the men and women who served this country, we cannot thank you enough for your service. We salute you all!
---
---