The Oak Ridge Boys delivers a wonderful gospel song that reminds us of God's glory and the love He has for us. The band's rendition of the song sounds more angelic and choir-like, making it more holy and pleasing to the ear. "In The Shelter Of His Arms" is an old gospel song written by a clergyman named Ray E. Heady.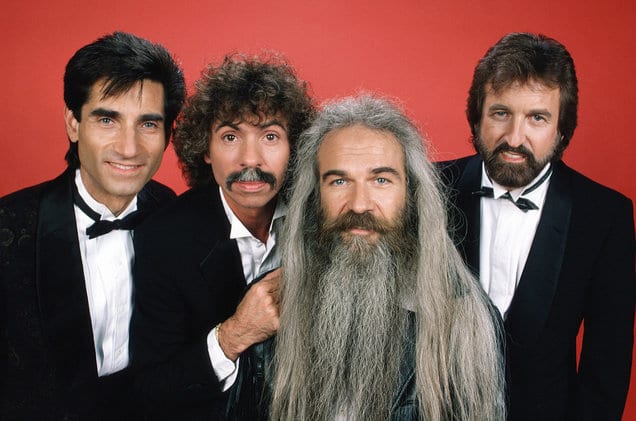 "In The Shelter Of His Arms:" A Reminder of The Power of Faith
What do you do when you feel troubled? Do you run to someone you know? Do you ask your family or friends for help? What if they can't be there to help you? What will you do next? Life is full of challenges and worries we all have to face, and sometimes we need to seek help from people around us but sometimes it also isn't enough. There are times when the only way we can get through these challenges in life is to hold on to God. 
Our faith is a ticket for us to find peace in this chaotic world. Running to God and trusting Him will bring many wonders in our lives. It may not solve all of our problems immediately but it guarantees us peace and comfort. It'll help us to not think too much because we know that we have someone to keep us safe. Instead of constantly worrying about our problems, let us take the time to pray and believe in God.
There is peace in the time of trouble
There is peace in the midst of the storm
There is peace though the world be raging
In the shelter of His arms
The Oak Ridge Boys' Cover of "In The Shelter Of His Arms"
The Oak Ridge Boys recording of the song "In The Shelter Of His Arms" became a part of their studio album On the Sunny Banks. The album was released under Hallmark Records in 2000. Some of the songs included in their album are "Farther Along," "You'll Never Walk Alone," and a lot more. The album is a collection of all gospel songs that you'll certainly enjoy.
Here's "In The Shelter Of His Arms" by the Oak Ridge Boys.
Like us on our Facebook page.
---
---