Controversy has definitely been swirling around the startling announcement of Garth Brooks being this year's Entertainer of the Year, and more issues arise. It seems that Carrie Underwood was crying after she wasn't crowned Entertainer of the Year!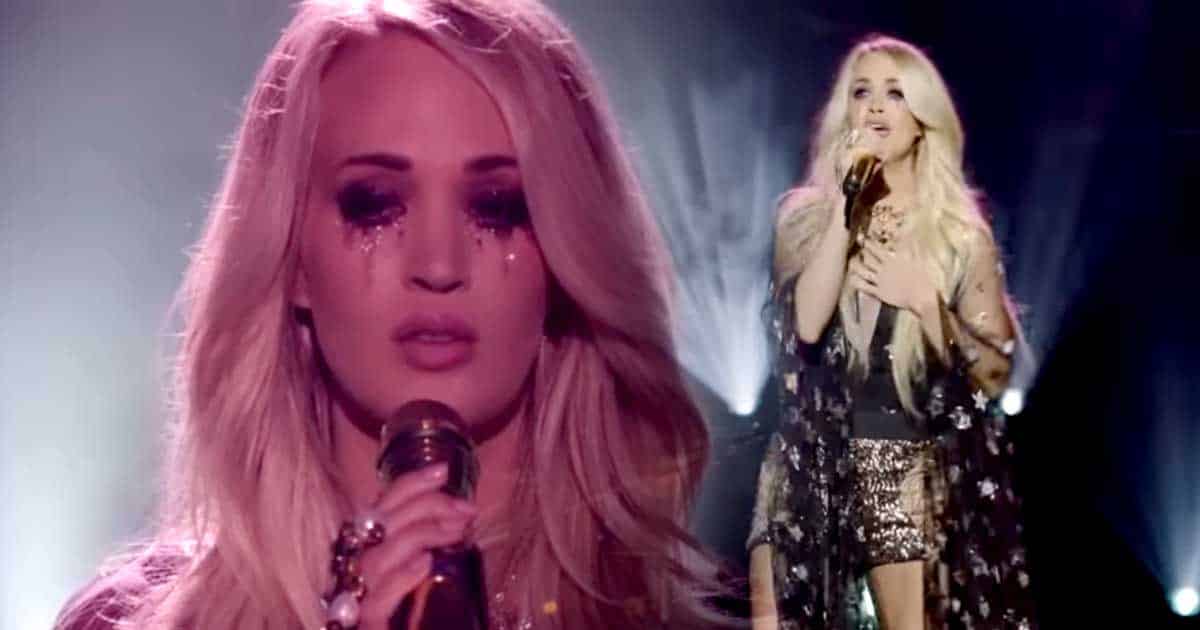 Did Carrie Underwood Cry?
The 2019 CMA Awards stage could not have been more perfectly set for Carrie Underwood to be crowned Entertainer of the Year
After Reese Witherspoon announced Brooks being the ubiquitous winner of the most prestigious award for the night, the trio of powerhouse female hosts stepped back on the stage to say a few final words.
But as Dolly Parton, Reba, and Carrie closed out the show, viewers at home noticed something heartbreaking: It looked like Carrie was tearing up.
Anyone else think that Carrie looked like she had been crying? 😳 @CountryMusic #CMAawards

— Taylor Hatchett (@taylahatchett) November 14, 2019
The look on Carrie's face when they accounted Garth and when she walked out broke my heart and made me ahead a few tears 😢 I just hope and pray she'll get her moment one day as EOTY. 🙌🏻 #CMAAwards

— Joshua Andrews (@JWAndrews11) November 14, 2019
Carrie looked like she wanted to cry at the end 🙁

— rozaly (@raguirre2019) November 14, 2019
Carrie Underwood holding back tears to finish this show is the exact description of females in country music. Doing everything they can and still not getting the recognition they deserve. #CMAawards

— Jacqueline DeClerg (@JaxDeClerg) November 14, 2019
Well, country music is a male-dominated genre, and it wasn't a surprise that Garth Brooks was crowned the Entertainer of the Year. It was as if the whole night was full of tokenistic movements to "celebrate" women, only to not have the crown sitting on top of a woman's head.
Indeed, 2019 felt like Underwood's year to win CMA Entertainer of the Year, a victory that would have been her first in the category and the first for a female artist since 2011. Miranda Lambert and Runaway June, among others, were stumping for her.
It's not a mysterious committee that makes the picks; it's the nominated artists' peers, co-workers, employees, and bosses. It's, in large part, the people who organizations such as Change the Conversation and WOMAN Nashville are speaking to as they push to correct the gender imbalance within the genre.
Carrie Underwood was robbed, but at least she'll cry pretty. #CMAawards

— Taylor Shubert (@TaylorShubert) November 14, 2019
Regardless of how she felt after losing, it looked to us like Carrie handled the situation like the superstar she is. Did she actually cry? Who knows. But as one fan pointed out, "at least she'll cry pretty."
---
---