Young people from the Assemblies of God gathered for an evening boat excursion on the Hudson River. Coming from New Jersey and New York, there were about 2,400 kids aboard the big boat. In it was songwriter Neil Enloe of the Couriers. Due to the limited 400 seats in the auditorium, they will have to conduct six mini-concerts to accommodate all comers. Between breaks for each concert, he and his companion Dave Kyllonen would step out for fresh air. When the sun had gone down, it got unusually quiet. Then came 'oohs' and 'ahhs.'  Neil Enloe's curiosity got piqued, so he turned around. Above them was the Statue of Liberty. That moment, both his patriotic spirit for his earthly country and heavenly one were tuned up. PS Read Willie Nelson's Undying Memory of His Son Who Passed Away here.
And so for the next three months, he worked on writing and revising the lyrics. Once the song has been completed, he sang it at a Couriers Concert in Allentown, Pennsylvania.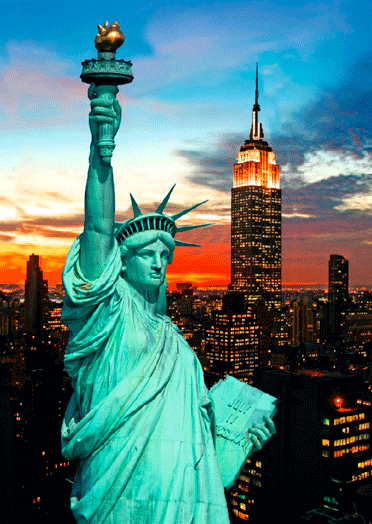 Song's Anatomy
For the content, it's a parallelism between Christ's cross and the Statue of Liberty as both symbols of freedom. Going deeper though, both also reminded us that the freedom we now enjoy came with a great price.
In 2012, coordinators approached Enloe to use "Statue of Liberty" for the US' 200th Birthday. It will be broadcasted nationwide. Though grateful for the recognition, he kindly declined the offer. The reason? They wanted to change the second verse which spoke of the Lord's cross in Golgotha and him "raised to the sky."
The song's melody range is wide and few singers including The Couriers were able to give justice to it. Even Mr. Enloe said that it will take a group to do it well. Fortunately, Ivan Parker in the featured clip below pulled it off while maintaining the 'feel' which "Statue of Liberty" so richly deserves.
Ivan Parker in "Statue of Liberty"
---
---