The 2017 Route 91 Harvest Festival shooting has claimed its 59th victim. Kim Gervais, who was shot during the Oct. 1, 2017 tragedy and paralyzed, died on Friday, the 15th of November.
Another Victim of the Las Vegas Shooting
Gervais' sister, Dena Sarvela, confirmed Gervais' death to KPTV out of Beaverton, Oregon. The 58-year-old had gone to the 2017 Route 91 Harvest Festival with two friends, identified in a 2017 New York Times piece about Gervais as Dana Smith and Pati Mestas. Smith escaped safely, Mestas died, and Gervais was paralyzed from the neck down in the shooting.
"She was hurt. Even though she was paralyzed from the neck up, she could feel all the pain. There was scrap metal still in her because [the shooter] used exploding bullets."
A 2017 story from Fox 12 Oregon mentions that Gervais was helped that night by a couple who kept her safe from further harm after she was struck and transported her to a hospital. According to Sarvela, Gervais spent nearly a year away from home, because she was unable to be transported back home.
"That was rough. She lost her zest for life because of it, because of the shooting, because of her injuries that she sustained," Sarvela adds of her sister. "It was hard to be that same person, that we all know and love. When I saw her [after the shooting], you could just tell. She was done. She is, was, she still is … she'll never leave my heart, ever."
There were steps taken into consideration since the aftermath of the Las Vegas shooting. Last July, the family of Carrie Parsons, a 31-year-old victim from Seattle, filed a wrongful death lawsuit against eight gun manufacturers and three weapons dealers, including Colt.
The family of Carrie Parsons, a woman killed by a gunman who rained down bullets from a Las Vegas high-rise hotel suite, filed a wrongful death lawsuit last Tuesday. She argued that their weapons are designed in a way that could be easily modified to fire like automatic weapons.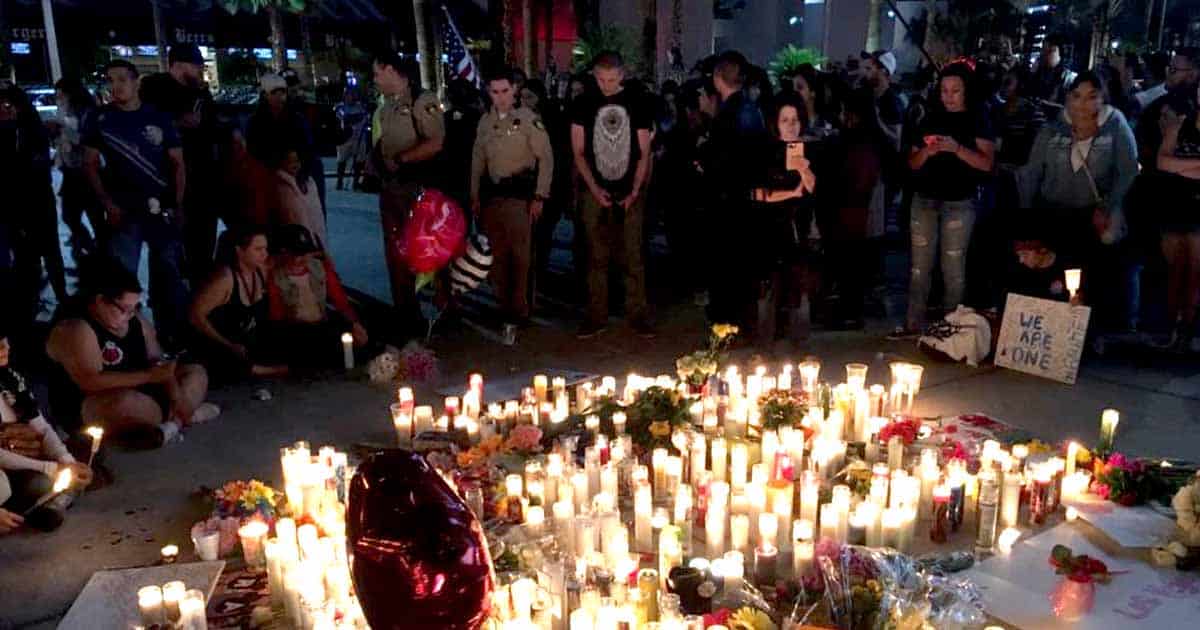 James and Ann-Marie Parsons, the parents of the 31-year-old victim, are arguing that the firearms manufacturers have both acknowledged and promoted that their guns could be converted from a semi-automatic weapon to a fully automatic one.
The family also argues that the firearms are "thinly disguised" machine guns that the manufacturers knew could easily be transformed, even without the use of a bump stock.
That bump stock attachment, however, was used by the Las Vegas gunman himself, allowing for a rapid-fire succession of bullets, killing 58 people and injuring more than 800 others in the deadliest mass shooting in modern US history.
---
Kim Gervais, Las Vegas Shooting, mass shooting
---