Legendary Christian singer and songwriter, Bill Gaither, made a wonderful Christian song entitled "I Believe Help Thou My Unbelief."
Bill has written different Christian songs. Along with him is his wife named Gloria. Both have written over 700 gospel songs such as "Because He Lives" and "He Touched Me." Many of their songs received positive feedback from listeners and their songs are sung in churches and in worship services all over the world.
Bill continues to inspire others with his own music and also performs with his group named The Gaither Vocal Band.
Lyrics Breakdown
I believe help thou my unbelief
I take the finite risk of trusting like a child
I believe help thou my unbelief
I walk into the unknown, trusting all the while
"I Believe Help Thou My Unbelief" is based on the Bible verse in the book of Mark. It shows a man crying out to Jesus and He embraces him. The words mentioned above are a reminder that when we hand everything to Him, there is nothing that can stand in our way.
The incredible words that were put into the song show that there is nothing impossible with Jesus. Let us not be afraid of whatever life brings us because as we call on His name, we will be saved. Surrender all your worries to Him and I assure you that you will have a brighter life.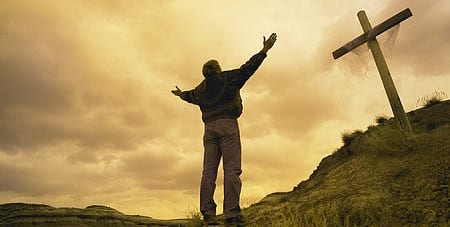 Rejoice and be glad for we are the children of God, who he loves unconditionally. Besides all the struggles you have faced, remember that He is always right by your side. Therefore, the best way to give thanks is to worship and glorify His name.
Mark 9: 23-24 "Jesus said to him, "If you can believe, all things are possible to him who believes."
24 Immediately the father of the child cried out and said with tears, "Lord, I believe; help my unbelief!"
Listen to Bill Gaither's  "I Believe Help Thou My Unbelief" here:
---
---