" Somebody's Miracle" by Bryan Free and Assurance reminds us of the Good Samaritan in the Bible. It is a song by Brian Free and Assurance that was released on  January 27, 2017.
The Good Samaritan
The parable of the Good Samaritan is a parable told by Jesus in the Gospel of Luke. It is about a traveler who is stripped of clothing, beaten, and left half dead alongside the road. First, a priest comes then followed by a Levite but both avoided the man. Finally, a Samaritan happened upon the traveler. According to the bible, Samaritans and Jews despised each other, but the Samaritan helped the injured man.
Jesus was telling the parable in response to the question from a lawyer, "And who is my neighbor?" The conclusion of which is that the neighbor in the parable is the man who shows mercy to the injured man—that is, the Samaritan. Hence, the term 'Good Samaritan' is used to describe anyone who offers reasonable assistance to someone believed to be in peril.
In our fast-paced world, we often forget those who are around us. We are absorbed in our busy world that we forget what it is to be a friend or a neighbor. It is important to remain the best version of ourselves no matter what our situation is. We should wake up each day to brighten up someone's day. We do not need to give our most expensive possession; just being human is enough. Nowadays, even the richest man is poor that a hug can lighten up his burden.
How to be Somebody's Miracle
1. Good Manners
Holding the door for someone or thanking our food server are simple ways we can exhibit good manners. Maybe waiters appreciate it because nobody thanks him for his years of service or the lady you held the door for might realize that she is still beautiful and is appreciated. Sometimes it's the simple things that make a huge impact.
2. Smile
There is an immense power found within a smile. When you smile, you send a message of hope and positivity. It's pretty amazing that in the world today, people think smiling is foolishness.
Take a few seconds to smile to yourself. Feel its power. Doesn't it feel good? It lightens up our mood and it tricks our brains to happiness.
( Reminder: Do not let others see you smile at yourself. The result will be different.)
3. Listen
Listening is an important gift we can give others when everybody else is busy. It flows from a humble heart that counts others more significant than ourselves. It is an act of love. We do not need to give unsolicited advice, sometimes it's the human presence that makes a difference. The thought that someone is there is enough.
By doing these, we give ourselves the benefit of connecting to people and spreading the love of God. It is our presence in those dark moments of others that reminds them that they are not forsaken.
Let's aim to be "Somebody's Miracle!" Let's remind each other that He is here for us.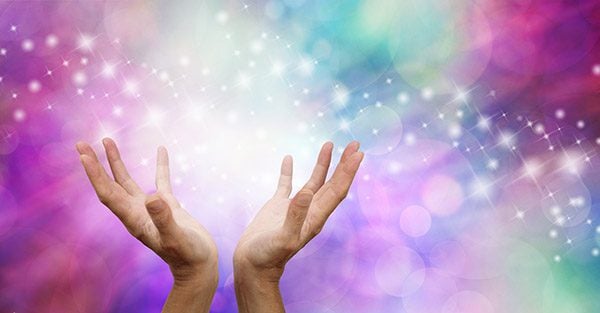 About the Group
Brian Free formed the group in 1993 after performing with the Gold City Quartet from 1982-1994. After being formed, the group has released multiple albums.
The mission of Brian Free and Assurance is to lift Jesus Christ through their music, see souls come to know the Lord as Savior and be an encouragement to Believers across the nation and abroad. They believe in helping others grow in their walk with the Lord by forming exhorting relationships with their fans and investing in them at concerts. Everything is done for the glory of the Lord Jesus Christ. Brian, Bill, and Mike are passionate about their calling and they are unashamed of the Gospel of Jesus Christ.
Listen to the song here:
---
---