Early 1980's 
This is the first time the song will be sang in public. The spectators listened in stunned silence as Glen Payne beautifully sang the three verses. Then as he moved to the chorus, the audience leap to their feet in agreement to the triumphant wordings in the chorus. It said,
"We shall see Jesus, just as they saw Him."
Since then, the song became Glen Payne's signature song.
Here's a fired-up Glen Payne, leading the quartet in singing his beloved song. Now in heaven, he must be singing joyfully, "Now I see Jesus!" [If you want to learn more about Billy Nelson's death, we have the details here].
"We Shall See Jesus" by The Cathedral Quartet
And since I've come to love the song delivery of Jimmy Swaggart, I've picked him again for today's featured song.
Jimmy Swaggart in "We Shall See Jesus"
Song's Anatomy
The song unfolds in three settings when Jesus was on a hillside. First was when he was teaching the multitude, fed them, and healed the sick. Second, was when he was crucified, and the other after his resurrection in the Mount of Olives. There he blessed his disciples, commissioned them to make more disciples, and then ascended to heaven with that sweet promise of return.
The Songwriting
Songwriter Dianne Wilkinson was living in West Memphis, Arkansas in 1981. Thoughts of Jesus on a hillside surrounded by people kept creeping in her mind. As she pondered, she started to wonder what it would be like to be there in his presence and seeing him face to face. That made her realized that one day, we'll all see Jesus same as those people in the Bible times.
The Cathedrals occasionally sang the song until Payne's passing. In his 50th year-celebration in Southern Gospel Music, he presented a gift to Ms. Wilkinson. It's a beautiful frame containing the manuscript where she wrote the lyrics to "We Shall See Jesus."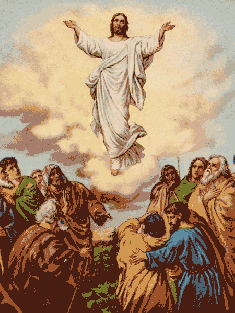 ---
Cathedral Quartet, gospel, hymn
---