George Strait continues to be a strong influence in Country music today. He amassed over 100 million records sold worldwide, 60 No.1 hits and 3 CMA Entertainer awards. He is third only to Elvis Presley and The Beatles with the most gold and platinum albums in the history of music.  The King of Country is truly living up to his name.
Let's reminisce about some parts of his life with 10 of his songs.
George Strait in his 10 Songs
1. George was raised by his Father.
When their parents divorced, his mother left with their sister Pency. He and his brother John Jr. was raised by their father.
Here's "A Father's Love:"
2. He eloped with his high school sweetheart.
Norma and George eloped in Mexico on Dec. 4, 1971. They had a formal ceremony in a church in Pearsall a couple of weeks later. The lovely couple is hailed as one of the role models for a solid marriage in the music industry.
Here's a perfect song for a perfect marriage:
3. He served in the U.S. Army.
Shortly after their marriage, George Strait enlisted in the Army as an infantryman. He was stationed in Hawaii where he performed with an Army-sponsored band, "Rambling Country," which also played off-base under the name "Santee."
Check out God and Country Music:
4. He dedicated his song " You'll Be There" to his daughter, Jennifer.
Parents will always mourn for the loss of their children. For The King of Country, he consoles himself knowing that their lovely daughter will meet them in Heaven. The family founded The Jennifer Lynn Strait Foundation to honor her life. It raises money for children's charities.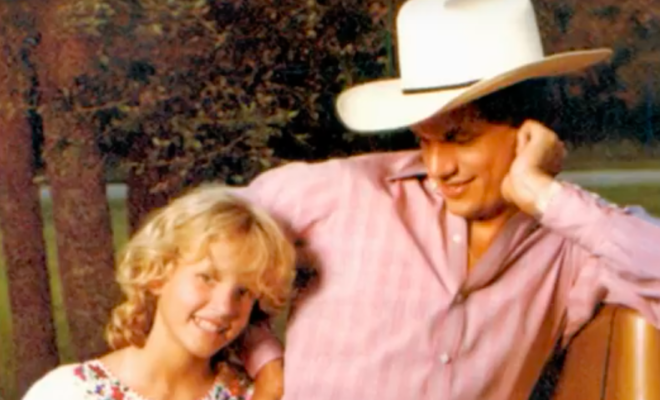 Here is  George's tribute for Jennifer:
5. He graduated from Southwest Texas State University in 1979 with a Bachelor of Science degree in agriculture.
He later received an honorary doctorate from his Alma Mater, now known as Texas State University-San Marcos, in 2006.
Watch the video of Heartland here:
6. He is a living legend.
George Strait is a recipient of Billboard's Legend of Live Award.
This is "Here for a Good Time:"
7. George Strait starred as a character named Dusty Chandler in the 1992 film "Pure Country."
Watch the movie soundtrack here:
8. Is a spokesman for Cavender Chevrolet, an automobile dealership in Boerne, Texas.
Watch the video here:
9. He also likes fishing.
Aside from golfing and skiing, The King also mentioned fishing as one of his hobbies.
Enjoy "Blue Marlin Blues" here:
10. He and his son Bubba do a lot of things together.
He competes with his son in roping events throughout the country and he also performs with him.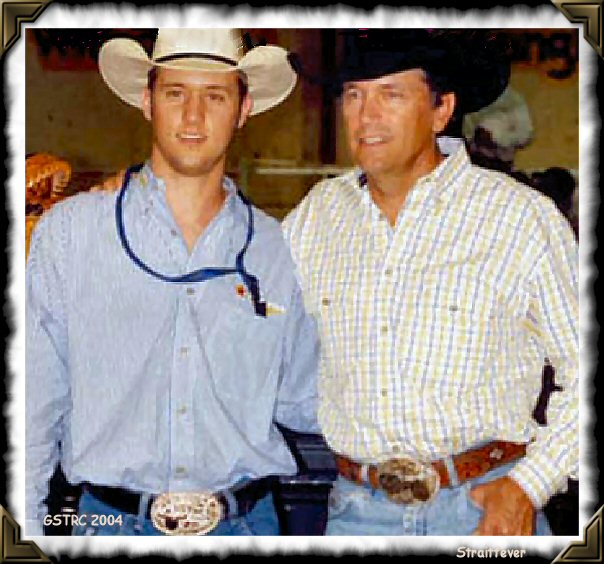 Check out the father and son duet here:
11. He retired from touring on June 7, 2014.
Strait is the first country artist to receive Billboard's highest touring accolade. He shocked the whole world when he announced that his The Cowboy Rides Away Tour is his final tour.  His averaged $1.4 million in gross sales per show.
 "I always had it in the back of my mind, when I turned 60, it might be the time to start thinking about it," Strait said at the time. "I didn't want to book a tour where nobody came."

Via msn.com
12. Ace in the Hole is his backing band.
Ace in the Hole was formed in 1975 and still includes original members who have played in the group for 20-plus years.
Watch them here:
13. A song in his latest album fulfills his dream of performing with Willie Nelson
This song is a reflection of his success in the music industry, but he still has a wish that he wanted to do for a long time and that is to do a duet with Willie Nelson.
Here's Willie and George's duet:
---
George Strait, Living Legend, the King of Country, Willie Nelson
---