"Feels So Right" is Alabama's 4th Number 1 Hit Single
It is a country ballad song written by American country music artist Randy Owen. Thus, it was recorded by the American music band, Alabama, and was released on May 1981 from their album, Feels So Right. Upon the release of the song, it reached number 20 on the Billboard Hot 100 chart, and number 10 on the Adult Contemporary chart.
Alabama's album Feels So Right was the group fifth album released by the RCA Records. The album has produced 3 hit singles: "Old Flame," "Feels So Right," and "Love in the First Degree." Thus, it was awarded quadruple platinum by the RIAA.
Talking about Alabama's certification and awards, they have achieved the world's best selling bands of all time. They have also sold over millions of copies worldwide. Alabama's best selling studio album is Mountain Music released in 1982 following two more greatest hit albums Greatest Hits released in 1986, and For the Record released in 1998. These albums sold over 5 million copies nationwide.
Moreover, Alabama also received a multi-platinum award for their albums: Feels So Right, The Closer You Get, and Roll On. They were not only known for their best hit songs but they have also achieved the biggest slot in the country music industry.
About the Song
Your body feels so gentle and my passion rises high
You're loving me so easy, your wish is my command
Just hold me close and love me, tell me it won't end
Mmm feels so right. Feels so right.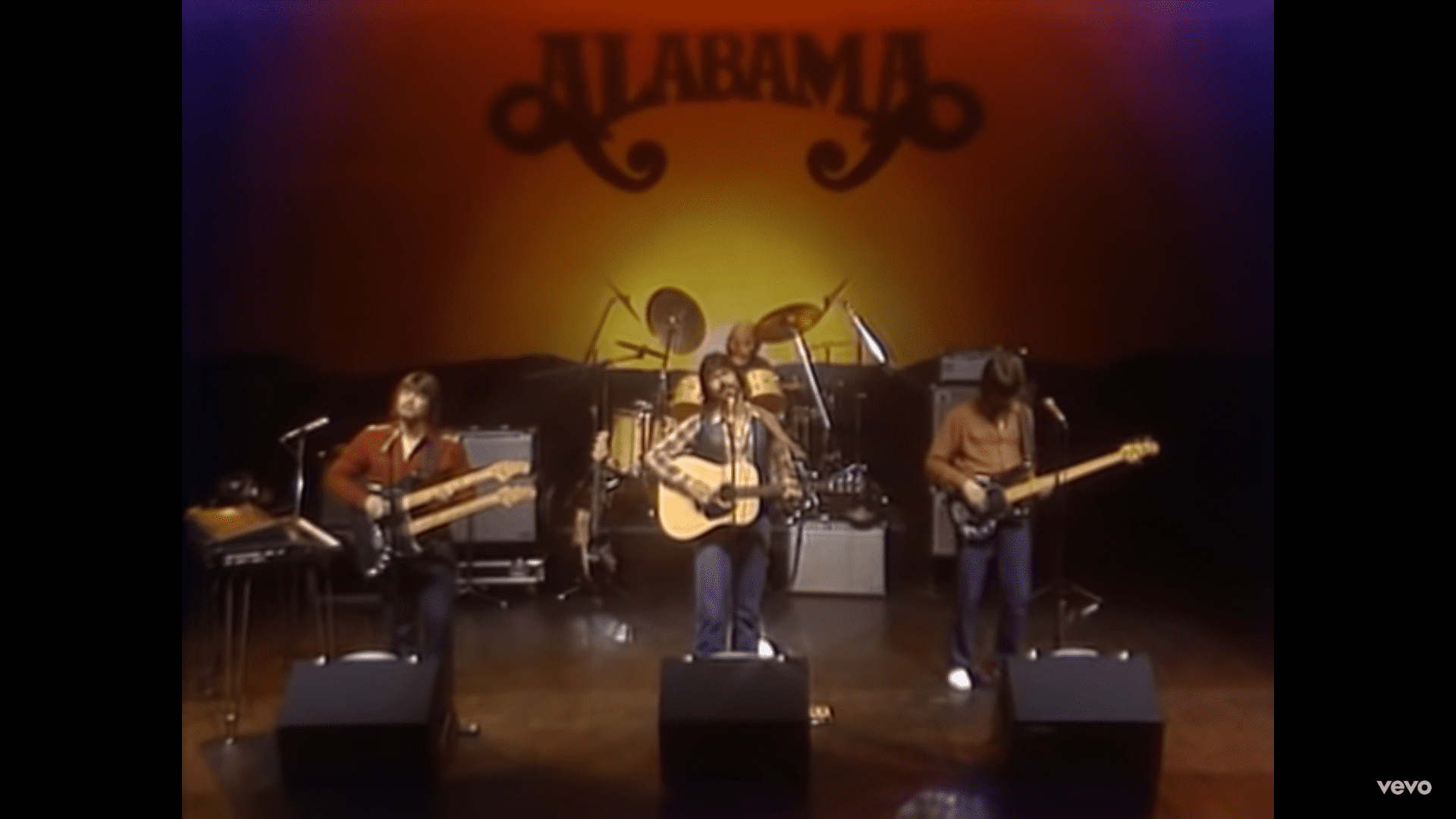 When talking about feelings, what are the reasons for you to feel fine? Well, for the narrator of the song, feeling right is having with him his partner's love. Thus, the lyrics of the song show that his partner's love is the most valuable thing he has in life. The love given to him makes his life colorful. How about you?
To read more articles about your favorite country stars and country songs, feel free to visit our website or follow us on Facebook, Twitter, and Instagram.
---
Alabama, Classic Song, feels so right
---