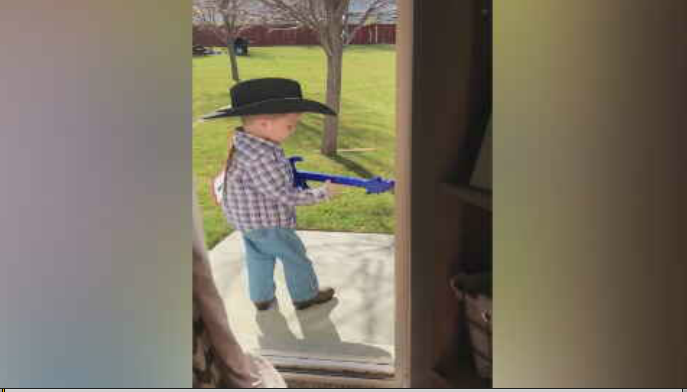 Nowadays, being famous is quite easy. All you have to have is a phone with a camera. Just take a photo or video of something interesting. And, it is just what this father from Apache County did! Uwe Curly took a video of his adorable son singing in George Straits' greatest hits. The video he took is now viral!
The video is showing the Arizona boy singing like he was in a stage and as if he was in a concert with his toy guitar. All thanks to his father, the video now is trending! It has been viewed for more than 10 million times and amazingly got shared for over 200,000 times!
Curley caught his son in their backyard with his performance and posted it with a caption saying "Caught in his element with the ending."
The young boy is named Jackson Curley and that's a name we should remember because, after 10 to 15 years, he might make a new country smash hit. However, until then, he will be doing more backyard practices.
Watch the video below and be in awe as you see this young country boy jams the king of country music's greatest hits!
https://www.facebook.com/uwe.seeyou/videos/10159706642265192/
He was lucky enough for his father to catch his video performance. Also, we all know that his mother and father must be proud of how talented he's already becoming. Do you also think the same? Let us know your thoughts in the comments section below and don't forget to share this country boy's adorable video.
---
---